The International Institute of Minnesota invites you to work on your Welcome Blanket while getting to know other people in the community and learning a little about the work we do (our refugee clients will be blanket recipients)!
Bring your own supplies if you have them. Have a lot? Feel free to bring some to share (maybe leave a comment in this event so that people know what will and won't be available).
We'll have some snacks, and information about our work here at the Institute. Plus, we'll have writing materials for you to work on the notes that go along with your blankets!
If you don't feel confident you can complete a whole blanket, we have some awesome volunteers willing to take your squares home and work them into blankets!
Whether you're a knitting or crocheting pro, or just getting started, come join us for solidarity, good conversation, and some fun!
**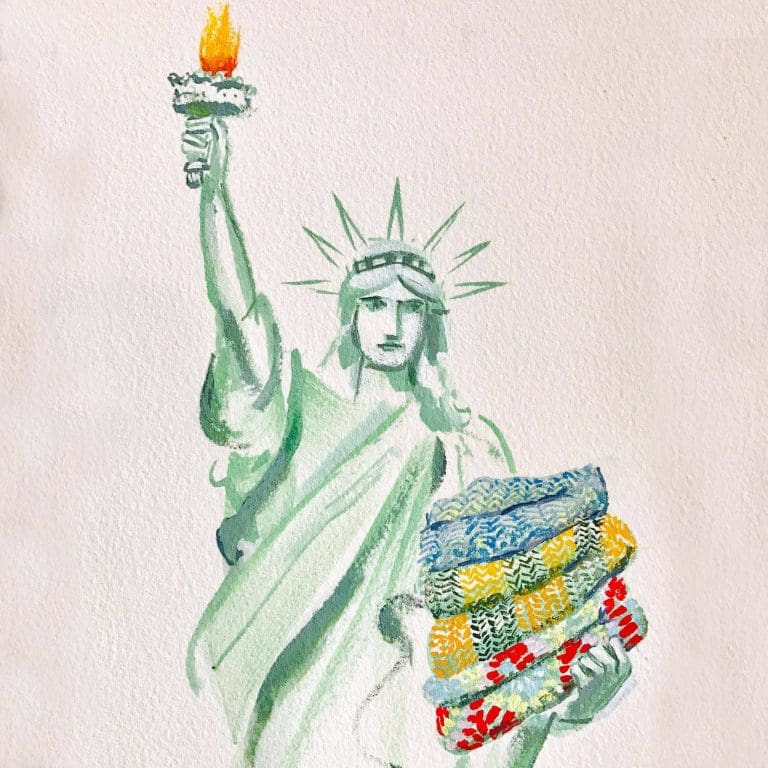 What is a Welcome Blanket?
"The proposed border wall between the United States and Mexico is almost 2000 miles long. Imagine if the massive distance of this wall was re-conceptualized and re-contextualized not to divide, but to include. Instead of wall, a concrete line, to keep people out, what if lines of yarn became 3,500,640 yards of blankets to welcome people in?
A welcome blanket is traditionally created to lovingly mark the arrival of a new person into the world. In the Welcome Blanket project, each handmade blanket is a physical manifestation of this celebration of new refugees and other immigrants: "Welcome to the United States and your new life here! We are so glad you have arrived." https://www.welcomeblanket.org/
**
The International Institute of Minnesota is partnering with Welcome Blanket, so the refugees we work with will be recipients of some of these blankets! We hope this will be a great opportunity for you to learn more about the cause, and enjoy the company of other knitters and crocheters in the Twin Cities!