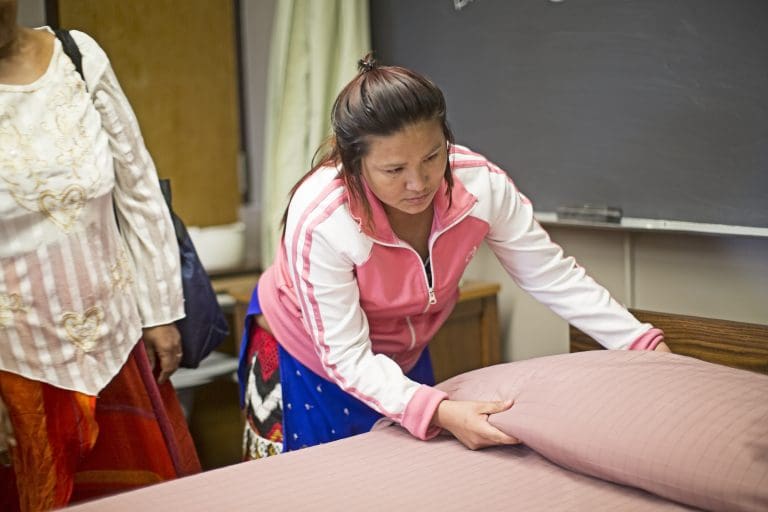 The Institute's Hotel Housekeeping Program prepares New American women to work in the hospitality industry as hotel housekeepers. The 6-week class runs throughout the year and focuses on industry-specific English language training, skill training and soft-skill development. After training, the Institute employment specialists provide employment assistance, placement and ongoing employment support. Graduates from the Hotel Housekeeping Program work throughout hotels and in other cleaning-based positions in the Twin Cities. Wages range from $9.00/hour to $11.75/hour.
To qualify for this program, an applicant must:
Be a woman born outside of the United States (refugee, asylee, permanent resident, naturalized U.S. citizen or survivor of trafficking)
Receive public assistance and/or be unemployed
Be in good physical condition and want to work in a hotel housekeeping job
Be able to read and write the English alphabet
Cost:
All training and employment services are free of charge
Dates and Times:
Classes last for 6 weeks throughout the year.
Classes meet Monday – Friday from 12:00 p.m. to 3:00 p.m.
To Enroll:
Contact Julie Rawe to drop off application, do a brief interview, and take a basic English test