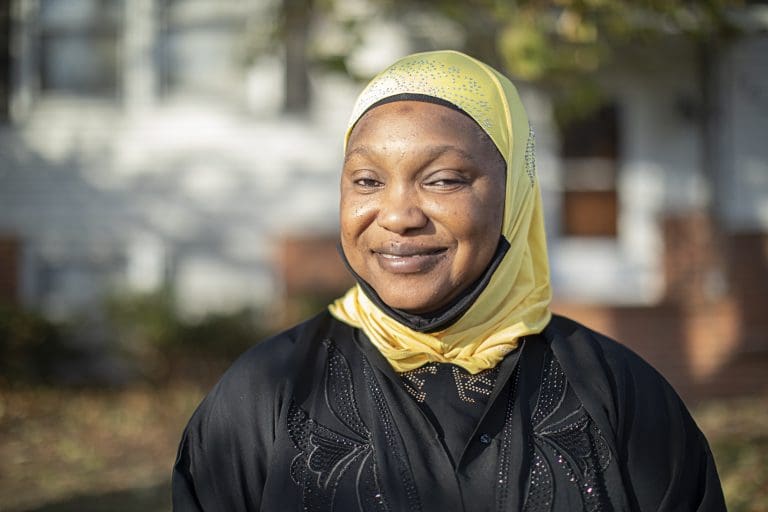 When Fatumata was asked what it felt like to see her children after six years of separation, her knees buckled and a weighty laugh escaped her lips. "Is that you?" she sighed, reenacting the scene. "Am I dreaming?"
"I'm so happy. When I saw my kids at the airport, I couldn't believe it," Fatumata gushes. "I have my kids with me."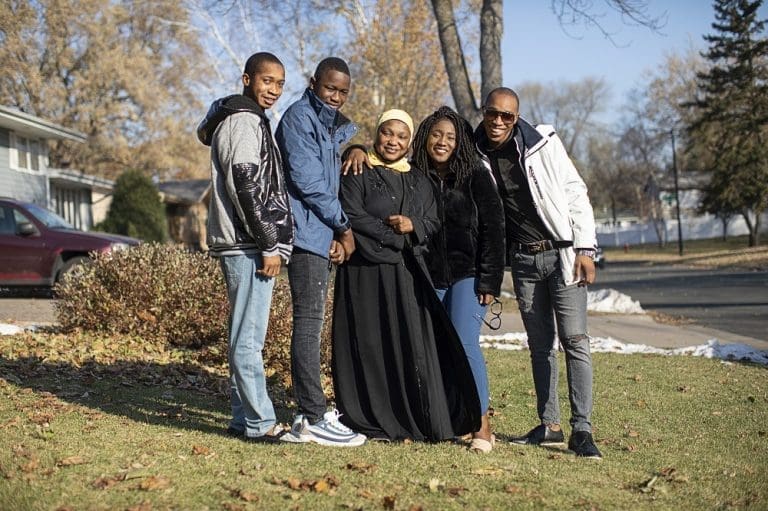 This summer, when her children embraced her at MSP Airport, Fatumata hugged them back and then quickly said, "Not me — this one!" pointing eagerly to another woman in the waiting area, Beverly. A senior immigration counselor at the International Institute of Minnesota, Beverly had been working on the family's case for years.
Fatumata, originally from Liberia, was forced to flee her home and then spent years fighting for her asylum grant in Minnesota. In 2018, Fatumata was referred to the Institute to help her reunite with her children who were still in Liberia; at the time, they had been separated for more than four years.
"They told me the International Institute was going to do the best for my kids, and I experienced it," Fatumata says. 
Months of paperwork, phone calls and heartbreaking flight delays followed while Fatumata worked three jobs to support her family from afar. She cared for Minnesota's seniors as a nursing assistant and saved enough to purchase a home, eager to fill the empty rooms with her family's laughs.
The years of waiting took a toll on Fatumata, but she wasn't going through it alone. "My experience with the Institute was like, 'I'm in heaven,'" she explains, because when she was struggling, the Institute was "with me 100 percent."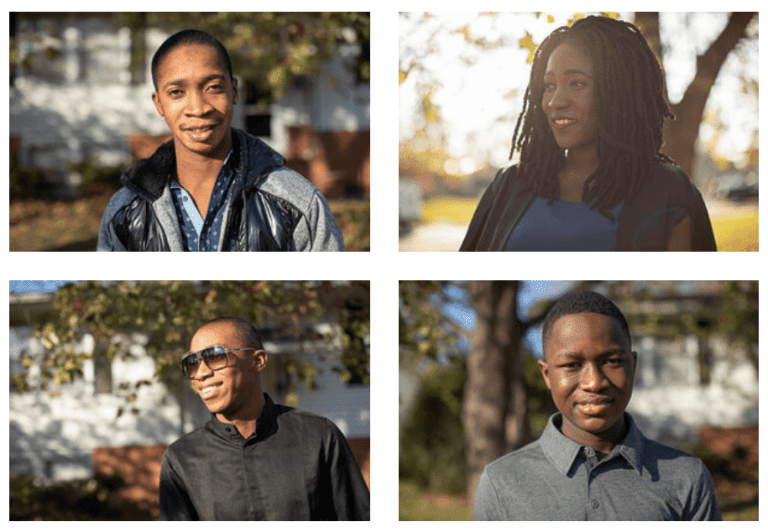 Now that Fatumata is breathing easier, she wants to go to nursing school, as does her daughter Makone who began studying while abroad. "I'm going to do it," Fatumata declares, "because if I say I'm going to do it and I have supporters, I will do it."
Fatumata's children, now in their teens and early 20s, are getting settled and working with Institute staff to ensure they have the tools they need to thrive, from enrolling in school to navigating neighborhood resources to finding employment.
"I like America," Moses, Fatumata's eldest son, shares. "This community is very, very important to us."
Moses says he wants to give back to his new home by training to become a police officer, or perhaps by joining his mom and sister in nursing school, too.
In the meantime, Fatumata continues to absorb the scene around her, a scene in which she is no longer alone: "I'm so happy that I can hardly sleep."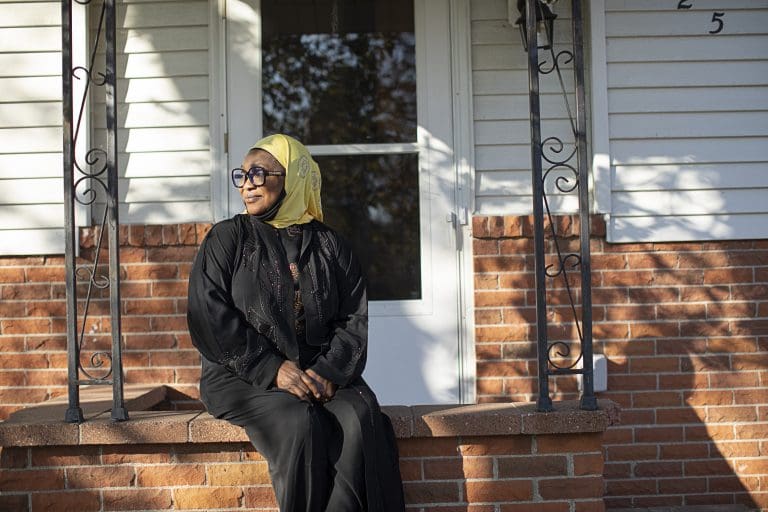 Fatumata's family was featured in the Institute's 2020 Annual Report.