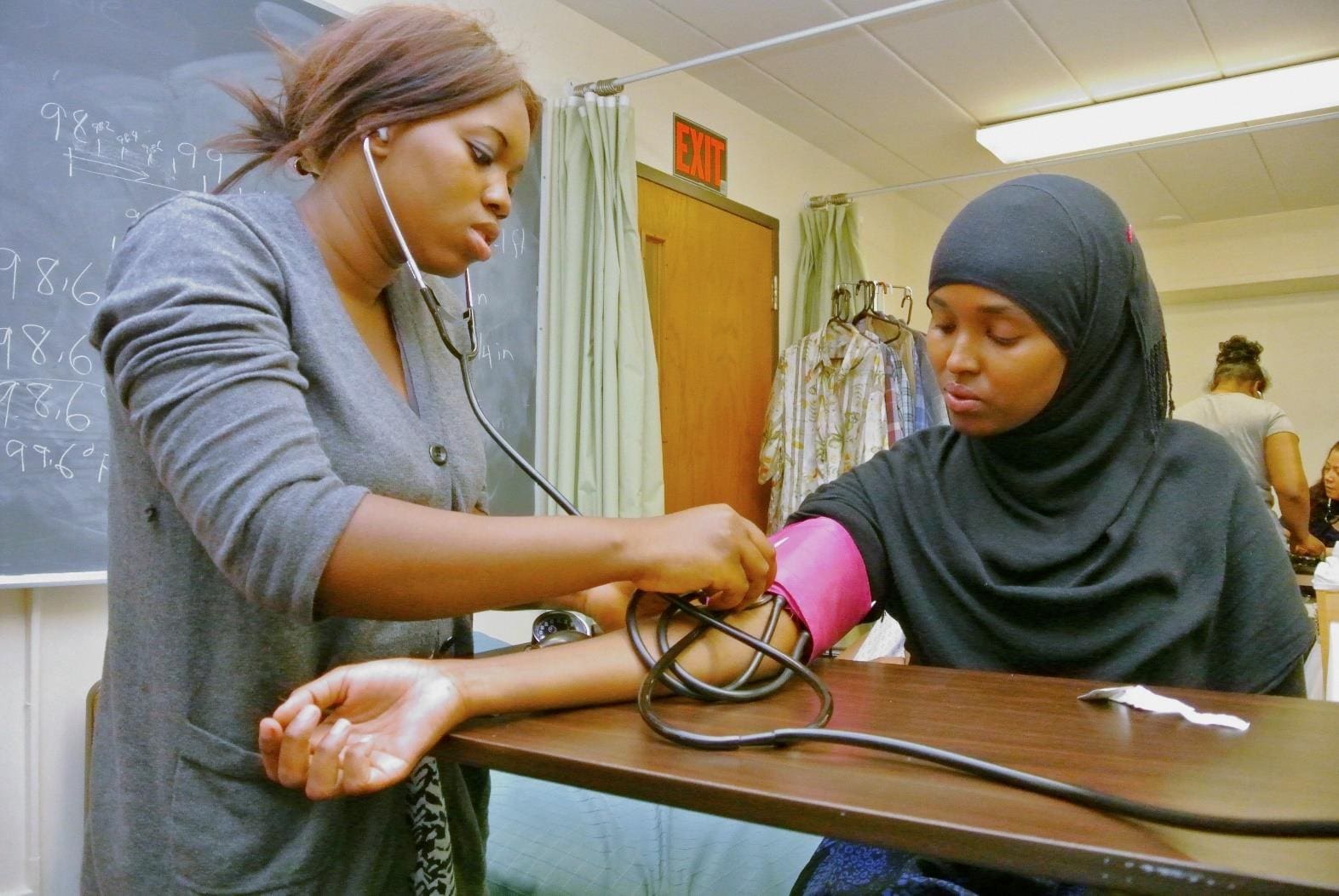 The International Institute of Minnesota is pleased to share the 2020 edition of Healthcare Careers: Guide to Colleges and Careers in Healthcare in the Twin Cities Metro Area. In this publication, the Institute has organized public information to guide prospective healthcare professionals through a wide variety of healthcare careers in a simple, readable format. This resource focuses on colleges and programs in the Minneapolis-St. Paul area.
The guide — designed for those interested in positions involving 2-4 years of full-time college — also covers how to prepare for college, how to choose a college, the basics of financial aid, which colleges offer which healthcare programs, and misconceptions about college programs
Table of Contents
How to Find the Right Career
Medical Careers in Caregiving
Medical Careers in Clerical Areas
Choosing a College
Metro Area Colleges and Careers
Misconception or Reality?
This guide was updated in March 2020. All information comes from public websites of Twin Cities area colleges and universities, Minnesota Department of Employment and Economic Development, the United States Bureau of Labor Statistics, iSeek.org and personal interviews with healthcare professionals.
---
Learn more about the International Institute of Minnesota's Medical Careers Pathway: