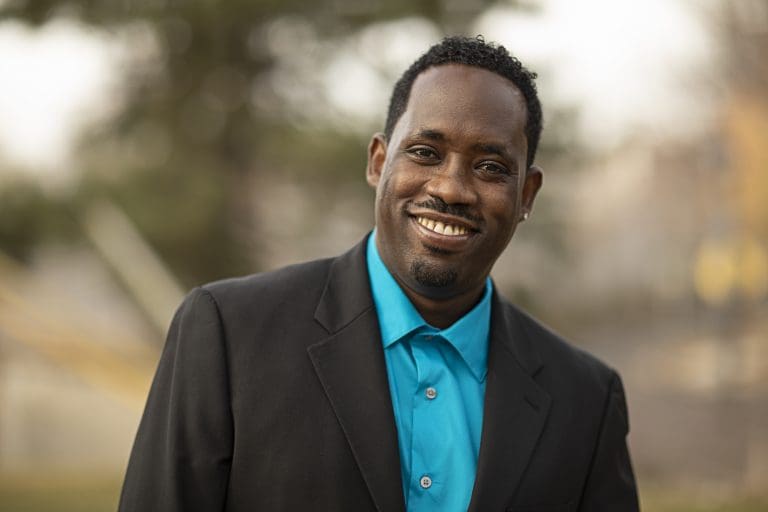 A curious little face pops into the Zoom frame. A small voice floats toward the microphone from afar. A toddler's hands dance on piano keys out of sight. "Hold on," Kasahun requests with a laugh as three young boys compete for his attention.
"Not only that, but I have twin girls on the way," he adds with a smile, returning to his computer screen. Kasahun and his wife Nardos, both nurses, are the embodiment of busy. But there's no sign of them slowing down.
"My kids need to see their dad studying," he says. "We're going to study together."
While his children work through their ABCs, Kasahun plans to be working on his master's degree to become a nurse practitioner; after that feat, a PhD is in his sights.
"I have been working like crazy since I came to the United States," he says. Kasahun, originally from Ethiopia, arrived in Minnesota without any family. After getting settled, his wife Nardos was able to join him, and their household began to grow.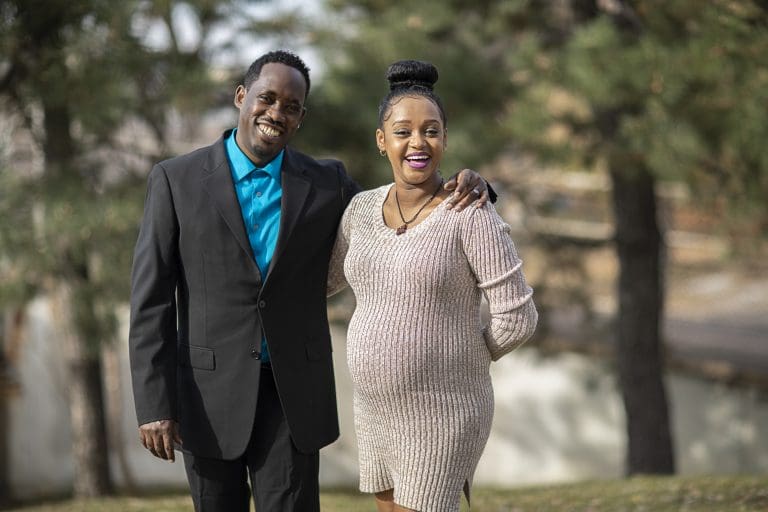 After enrolling in a nursing program, Kasahun applied to the Medical Career Advancement (MCA) program at the International Institute of Minnesota. MCA offers academic and career guidance plus tuition assistance to New Americans studying in the medical field. Upon graduating with a Bachelor of Science in Nursing (BSN) degree, Kasahun wrote to MCA staff about how the scholarship had lightened a "heavy financial burden" and that their support and encouragement were "priceless."
"The Institute is a very welcoming and warm place for immigrants," Kasahun says, looking back on his experience with MCA. "They are really good at giving direction."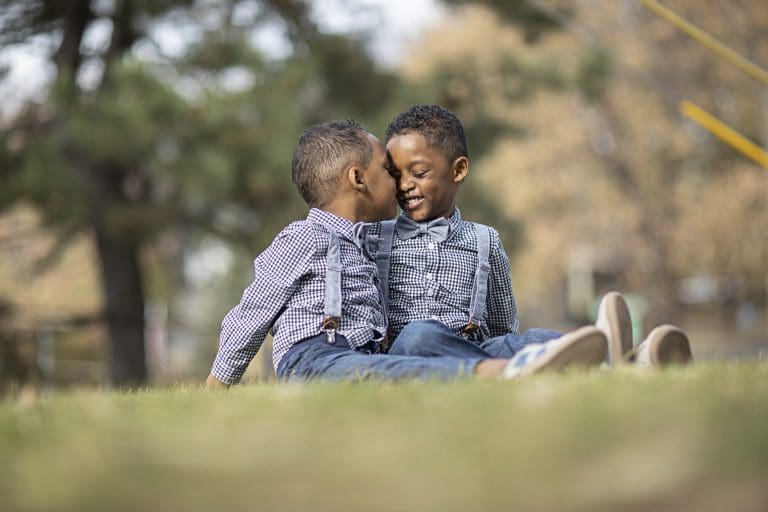 Due to his higher education achievements, Kasahun has been able to secure employment which substantially increased his earnings — allowing him not only to support a growing family but also to build a brand new home in the Twin Cities.
Today, Kasahun is a registered nurse in mental health and addiction services at M Health Fairview University of Minnesota Medical Center.
"The best part of my job," he says, "is I'm able to help people who are extremely sick." To witness patients get well and be able to leave the facility, "that's amazing," Kasahun reflects.
During a time when doctor visits are often conducted through a computer screen at the clinic, Kasahun says it's his duty to be "a voice for the patient" and push for the care he sees they need.
"I'm proud because I not only care for my patients, I advocate for them."
When speaking of his work ethic, Kasahun explains that he's "always looking five years ahead," and he wants to make sure his family has everything they need. He also puts in so much effort, he says, so his children "can say they are proud of Dad."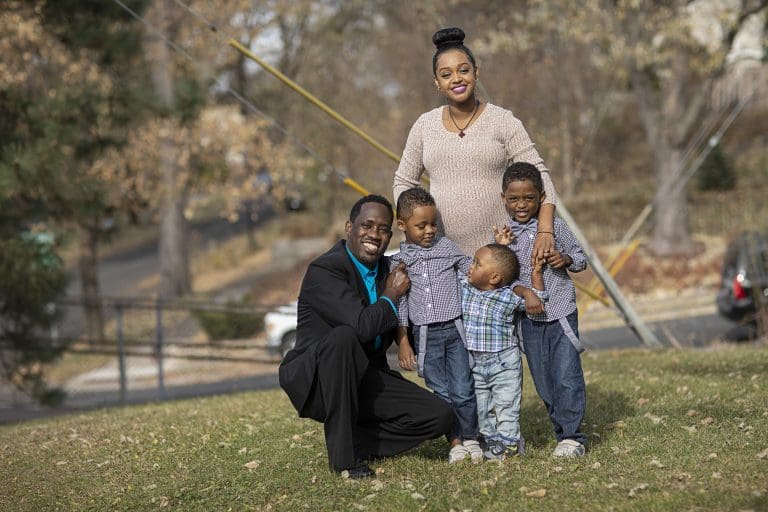 Last year when Kasahun graduated with his BSN, he wrote: "I look forward to using my skills to help those in need of my help in the community and the state in which I live, through caring for the sick, advocating for the poor, being a voice for the voiceless and helping my fellow citizens to achieve their educational dream."
Kasahun, who also became a U.S. citizen with the Institute's assistance, says of his new home, "I don't think I'm going to go anywhere. I love Minnesota. It almost feels like the place I was born."
"Minnesota," he reflects, "is where I got my success and became a better person."
---
Kasahun and his family were featured in the Institute's 2020 Annual Report.