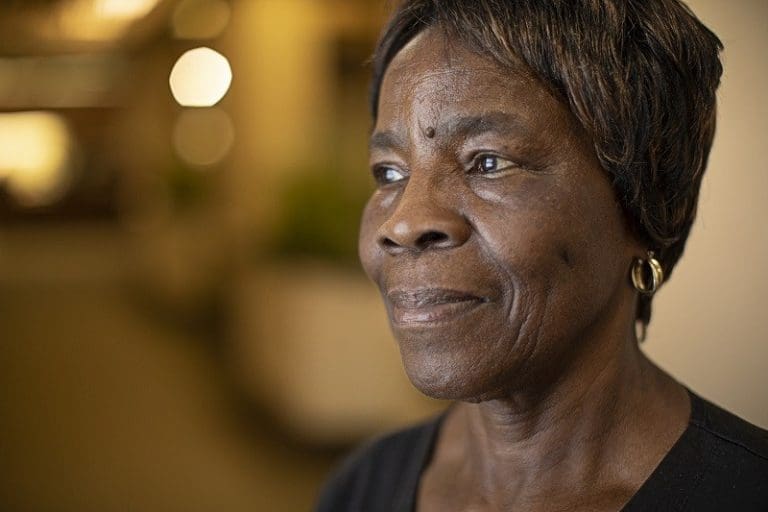 Maude wakes up at 4 a.m., does some exercises (push-ups in particular), eats a bit of oatmeal, takes a shower and then heads off to a job she loves "because of the old people."
This is Maude's first job in Minnesota, which she trained for through the Institute's housekeeping course, a program of our Hospitality Careers Pathway.
"I love the job, because of the old people."
Being a housekeeper at a senior living community can be challenging, but Maude is used to hard work. In her home country of Liberia, Maude worked in agriculture — cutting trees, pulling roots and planting crops.
When residents and their families compliment her work, "It makes me feel so good," Maude says.
"The housekeeping class I took taught me more and more. It gave me more experience, and now I can use the skills. I did well. People admire me."
Maude's life was in danger in Liberia, but in the United States she has found refuge and support; "I'm moving on," Maude says. "The Institute helped me a lot and put me on my feet. The Institute gave me first aid."
Maude is now able to live in her own apartment and pay her own rent. She's working on building up her savings and hopes to one day enroll in the Institute's nursing assistant training program.
As she goes about her professional duties, Maude is proud that seniors and their families stop to tell her how hard they see her working.
"They tell me thank you. They appreciate my work."