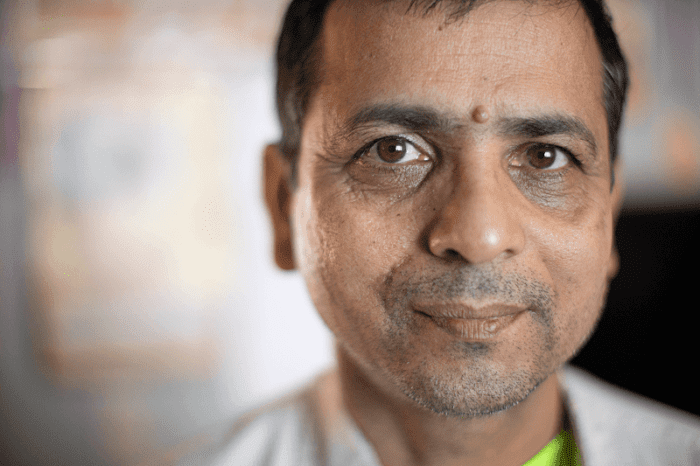 As a teenager, Mohan was forced from his home country of Bhutan, along with his two brothers and parents. He spent 23 years in a refugee camp in Nepal until being resettled in the United States with his wife and two children in 2014. Despite decades of struggle, today Mohan is beaming.
"I am too much powerful in my energy right now, because I have citizenship. I am a bona fide citizen of the United States."
In November 2019, Mohan and his wife Tulasha became U.S. citizens. Before having citizenship, they feared their family might be separated or forced to leave the country. Now, they have the security of knowing they can grow old together in Minnesota, with their children safe and by their side.
When asked how he feels about this accomplishment, Mohan replies:
"How I can explain about my heart? If you saw in my heart, I can show you clearly about that, but I do not have in my mouth."
As a new citizen, Mohan says he feels an obligation to give back through hard work. "America is not easy. It's very hard, very hard, but you get something," Mohan says. "In our country, if you work very hard, you don't get anything." Mohan shares that within just five years in the United States, he and his wife bought a home, purchased two cars, had a new baby and became citizens. Currently a school custodian, Mohan is also studying to get his boiler license; Tulasha works in housekeeping at a nursing home.
Although the cold winters are a challenge, Mohan hopes to stay in Minnesota for the rest of his life:
"It is a safe place, and the people are honest; people are going to help you."