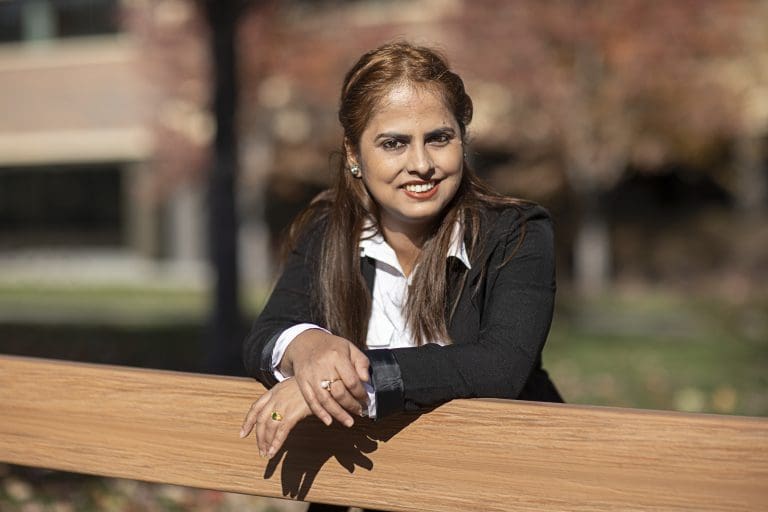 Nikita was a teenager in Nepal, reading about the celebrated nursing pioneer Florence Nightingale, when the spark first appeared. "The way she helped sick people and mothers, the way she talked to sick people — that impressed me a lot," Nikita remembers.
That spark grew into flames as Nikita faced a harrowing, days-long experience giving birth to her first child in Nepal. Then, while delivering her second child in the United States and having a drastically different experience, Nikita became convinced she would pursue a nursing career.
"The way the doctors and nurses took care, their way of talking, the smiles on their faces, the helpful hands — they were encouraging me to be a nurse," said Nikita.
"They helped me freely, and I want to help the people of Minnesota — kids, adults, older people — I want to help them in the same way, with my hands and smiling face."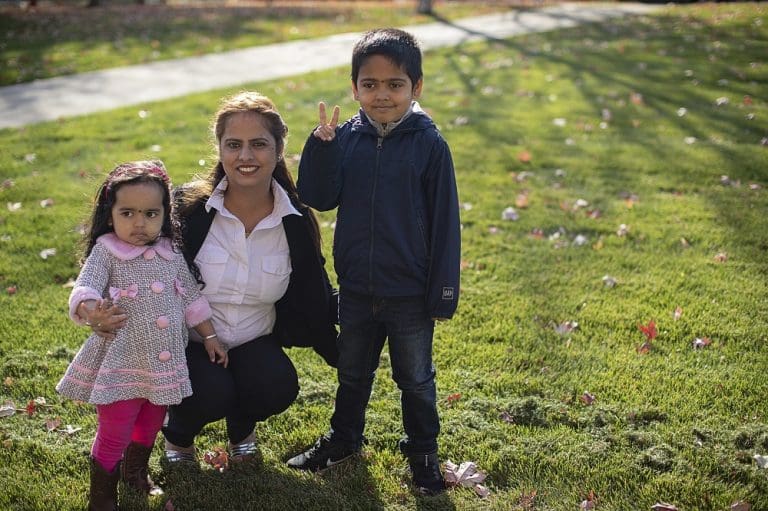 Despite support from Nikita's family, including her encouraging husband who was a college lecturer in Nepal, the expense of becoming a nurse was too high. Once they got settled in Minnesota, though, her dream felt within reach. Nikita began with the Institute's free Nursing Assistant Training program, which not only prepares New Americans to work as certified nursing assistants but also provides guidance on the job search process. Upon graduating, Nikita immediately found work in a senior living facility.
While employed as a nursing assistant, Nikita then enrolled in the Institute's College Readiness Academy (CRA) in order to continue working toward her goal of becoming a registered nurse. Nikita had studied management in Nepal and had worked as a teacher, but the higher education world in the United States was daunting.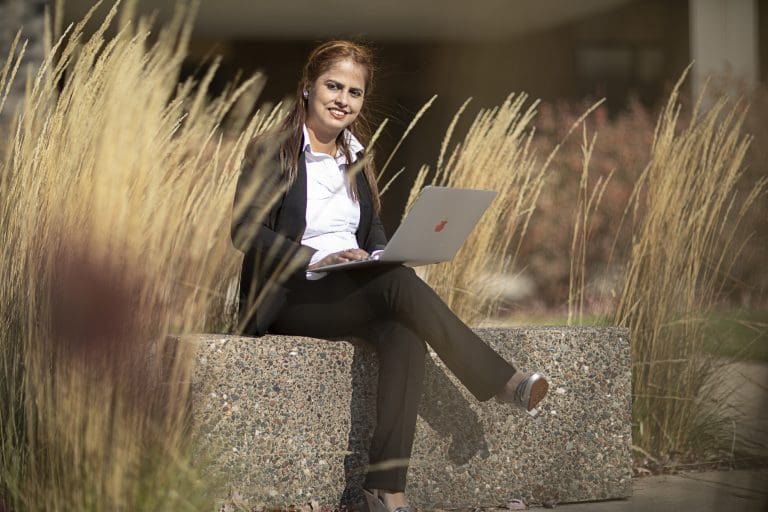 "Even if you have money, you don't know how to start college. Even if you're educated, you don't know how to fill out the FAFSA," Nikita explains. Aspiring college students must learn the art of writing an essay, she adds, plus the nuances of grammar, how to submit applications, how to schedule courses — Nikita continues to list the multitude of ways Madie, her CRA Navigator, and Elizabeth, her CRA Instructor, have helped her prepare for these endeavors. "I have no words for them," she sighs. "When I talk to them, I never feel discouraged."
Nikita recalls her response to one particular note from her Navigator.
"Madie," she replied, "why do I feel so encouraged when I read your mail? I feel like I can do everything."
Now, Nikita is completing general courses at Saint Paul College and will transfer to Century College to complete her RN requirements. She deeply values education both for herself and her children. "We wanted our kids to have a bright future," Nikita explains of their decision to put down roots in Minnesota. She has been proud to see her children learning and growing; "I want my kids to be happy and to make the country happy."
Nikita says she has awoken to "millions of opportunities" since being introduced to the Institute. "The International Institute showed me the path, and I followed it."
Reflecting on the past several years, Nikita's eyes begin to water. She pauses. "When I talk about my success," she starts to explain, "it's just — these are tears of happiness. I can't control it at all."
Later, she adds: "The main thing is, I'm going to be a nurse."
---
Nikita was featured in the Institute's 2020 Annual Report.