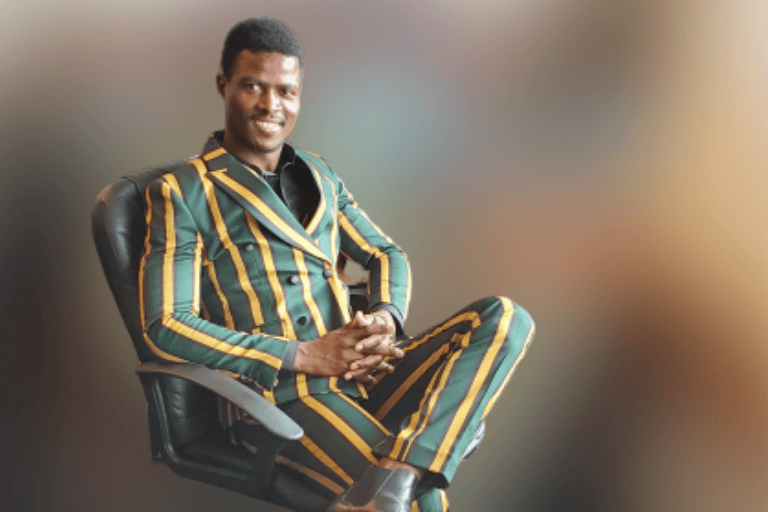 Diangha, still weeks away from finishing his nursing assistant training, has already saved a life.
This month, a client at the group home where he works as a personal care aide (PCA) was choking on a hot dog and showing signs of distress. Diangha quickly noticed what was occurring and decided to perform the Heimlich maneuver, the first time he had ever done so.
At the time, he wasn't certain if he was allowed to perform this maneuver as a PCA, but he chose to spring into action to save her life. His employer applauded the decision and deeply appreciated his quick, critical response. 
"It made me feel like I'm really doing great," Diangha says. "I achieved something — for me to practice that and come out with a positive outcome. I'm so proud of myself."
As fate would have it, it was just a week prior to the incident that he learned the Heimlich maneuver in the Institute's Nursing Assistant Training program during an online class. Referring to Susan Star Williams, an instructor in the program, Diangha says "it's like she was chosen by God to teach us that lesson."
Diangha began the program in March after a friend and former Institute student recommended the course. "I want to try to upgrade myself from a PCA to a CNA," Diangha explains, "I have made the decision to stick with the health field." He cites his grandfather as one of the reasons he was inspired to pursue this career path. In his home country of Cameroon, he and his family, usually the other grandkids, would take turns caring for their grandfather, determined to keep him "comfortable and happy" as he aged and needed constant assistance.
A resident of the state for the past three years, Diangha says, "I love Minnesota, but I don't like the weather." He has also lived in Pennsylvania and Georgia. "Minnesota is a nice environment that I got adapted to," he explains. "I can't see myself in another state and trying to do things as I do here."
In addition to pursuing his CNA certification, Diangha loves sports and is studying to be a personal trainer and a sport diet professional. Williams describes Diangha as a "perfect student" who "has a lot of passion for his work and determination for success." Now, she's adding "hero" to his list of qualities.
In Minnesota, New Americans like Diangha comprise nearly 19% of PCAs and 30% of nursing assistants.¹ By 2026, PHI projects that the United States will need to fill 7.8 million direct care jobs.² Needless to say, the state of Minnesota is fortunate to have dedicated, compassionate individuals like Diangha who have chosen to serve in this field. They deserve not only our respect and gratitude but our investment as well.
---
² PHI; The "direct care" workforce includes nursing assistants, personal care aides and home health aides.