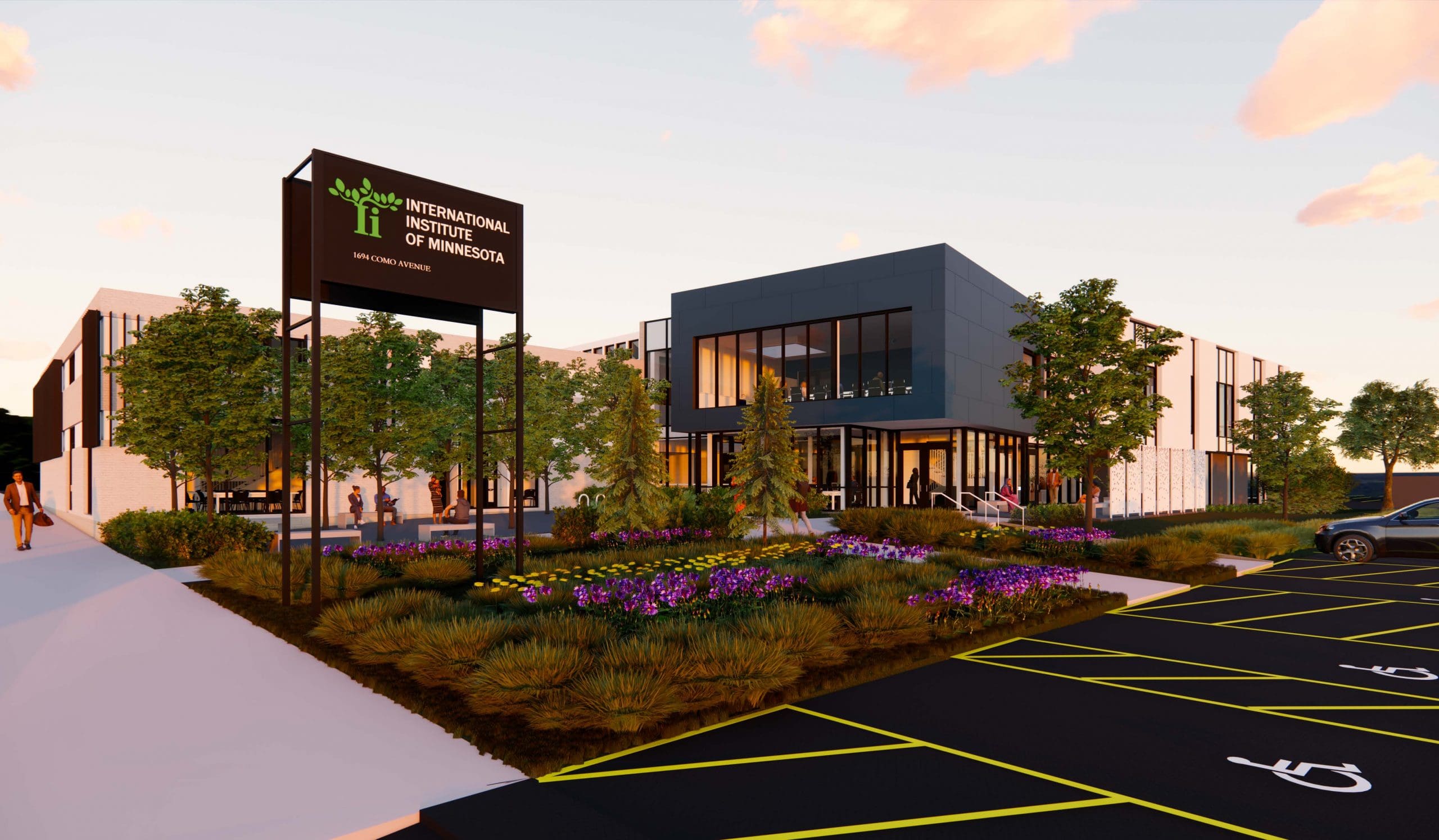 The Institute's 1694 Como Avenue home is nearly ready for our return. For the rest of February and through March, our staff will be moving back to Como while continuing to serve clients and students.
This renovated and expanded space will allow the Institute to continue to grow and meet the education and workforce needs of New Americans.
Frequently Asked Questions:
Is the building open to the public? Due to COVID-19 precautions, 1694 Como Avenue will remain closed to the public for now. Immigration Services will continue by appointment only. Call 651-377-8642 for Immigration Services.
Where is my class? Most classes will remain in their current format in their current location for the remainder of this session. Our Certified Nursing Assistant Training program plans move to Como Avenue in early March. Students currently enrolled in classes should contact their instructors with any questions about program locations.
Will there be a grand opening event? We hope so! We plan to host an event in the coming months, once students and services have returned to Como. Stay tuned to our social media and e-newsletter for updates.
Where should I send mail? Moving forward, all mail should be sent to this address:
International Institute of Minnesota
1694 Como Avenue
St. Paul, MN 55108
Mail sent to the temporary Myrtle Avenue address will be forwarded appropriately.
Are you renting out your facility again? Not yet! We plan to begin facility rentals again in September 2022.
For more information about our newly-expanded home and the Institute's Next Century Campaign, visit: https://iimn.org/nextcentury/