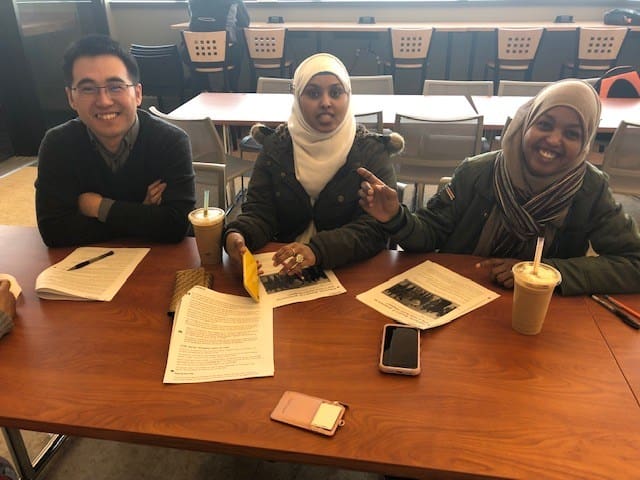 Our College Readiness Academy summer session will be completely online. Students will need a reliable internet connection and a laptop, tablet or smartphone. Classes will be taught via Zoom with additional online work to be done outside of class.
Morning Class: June 8 – Aug. 4, 2020

Mondays and Tuesdays, 10 a.m. to 1 p.m.

Evening Class: June 10 – Aug. 6, 2020

Wednesdays and Thursdays, 5 to 8 p.m.
While our classes are moving online temporarily, students can expect the same high-quality instruction and rigorous coursework to prepare them for college.
Registration
Students interested in registering should contact Norzin Waleag at nwaleag@iimn.org or 612-460-7289 or Madie Spartz at mspartz@iimn.org or 612-424-9815.
Intake days will take place over Zoom. Students will meet the instructor, learn more about the class and complete our entrance test.
Morning class intake days; choose from:

May 11, 10 a.m.
May 19, 10 a.m.
June 1, 10 a.m.

Evening class intake days; choose from:

May 6, 5 p.m.
May 28, 5 p.m.
To qualify, an applicant must:
Take reading and writing placement tests
Be able to write a good paragraph
Be able to communicate clearly in conversation
Visit our College Readiness Academy web page for more information.