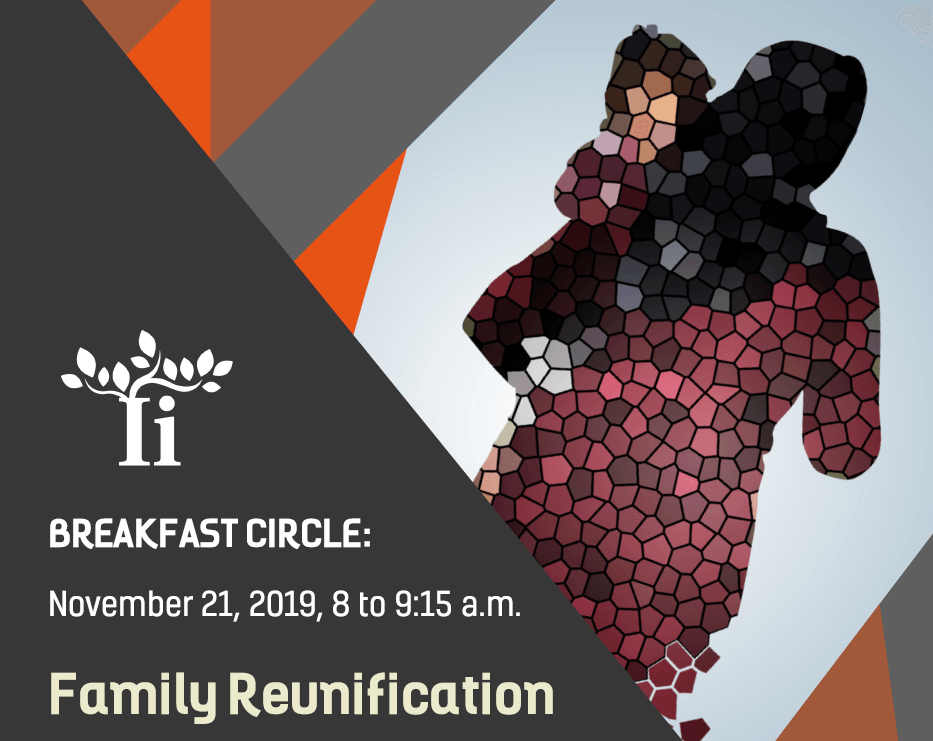 Beverly Skulratana (Senior Immigration Counselor) and Sierra Cumberland (Case Manager, Refugee Services) will discuss the barriers refugees and asylees in Minnesota face as they struggle to reunite with their families — and how the Institute assists throughout the process. This presentation will focus on humanitarian family reunification, largely based on East Asian and East African client experiences.
Light breakfast will be served.
Breakfast Circle: Family Reunification
Nov. 21, 2019
8 to 9:15 a.m.
International Institute of Minnestoa
1694 Como Avenue
St. Paul, MN 55108