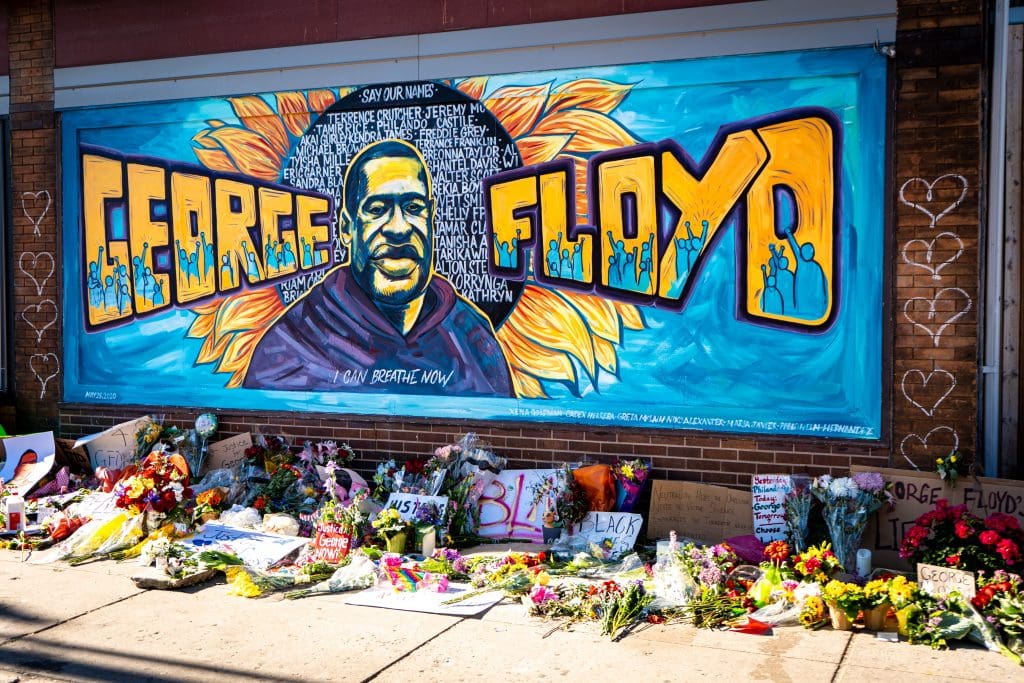 George Floyd. We speak your name. Your life mattered. Your death matters, George. We, the people of the International Institute of Minnesota (our New American clients, our volunteers and year of service members, our friends and supporters, our staff members and Board of Directors), mourn your senseless murder, George, and we join our sadness and anger and heartfelt grief to that of your children and all those who loved you.
Under United States law, refugees are those persons who are unable or unwilling to return to their home countries because of a well-founded fear of persecution due to race, membership in a particular social group, political opinion, religion, or national origin. Why does this also sound like the lived experience of so many Black people, Indigenous people and other People of Color who are our neighbors here in the United States? Our nation was founded on the self-evident truth that all people are created equal, yet there is no doubt that centuries of slavery, segregation, lynchings, Jim Crow laws and continued oppression have made a mockery of that belief. Racism and white privilege, manifested in police brutality, the American criminal justice system, historical and contemporary barriers to voting, radical inequities in education, and redlining are but a few of the systemic societal evils of our time that afflict communities of color. This oppression must stop!
The International Institute of Minnesota pledges to join in conversation with all people of good will and bold actions who long to co-create an anti-racist society in which the rule of justice is transcendent. We challenge ourselves to amplify the voices of people of color and to acknowledge our community's pain, and we will educate ourselves to recognize and oppose the overt and subliminal expressions of racism that poison our society.
We hear you and we say your name, George Floyd, may you rest in power.