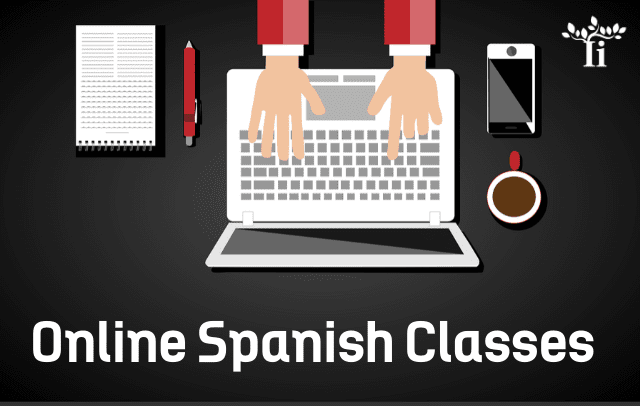 ¿Quieres aprender español? Do you want to learn Spanish?
The International Institute of Minnesota's Spanish classes are moving online!  This new opportunity allows you to achieve your language learning goals from anywhere.
You might be thinking, "Online?  I don't want to just watch videos; I learn best in a classroom setting where I can meet classmates and engage in direct interaction!"  With Zoom, a platform that allows for video conferencing, you will be able to see, hear and interact with your teacher and classmates. Beyond just screen-sharing from a teacher, Zoom allows students the opportunity to share their own work with the class and interact with other students in small group breakout sessions.
Online Spanish Class Features
Log in from the comfort of your home (pajamas acceptable)
Connect to Zoom from anywhere with your laptop, tablet or phone and an internet connection
Classes can be recorded, so if you miss class, your teacher can send you a link to the recording
Zoom Breakout rooms allow you to split into small groups to practice a skill (also a great way to get to know your classmates)
Screen sharing is a feature which allows your small group to share your screen and your work with the rest of the class
Schedule
April 14 – July 1, 2020
Classes meet once a week on Zoom

Beginning 1, Beginning 2/3: Tuesday, 6:30 – 8:30 p.m.
Intermediate: Wednesday, 6:30 – 8:30 p.m.
Price
Register for Online Spanish Class
New Students
If you are a new student looking for Beginning 1 courses, there is no placement test required for registration. Submit form below to register.
If you have previous experience with Spanish, please take our online placement test; quiz passcode: IIMNSpanish

If you need accented letters, copy/paste the following: á é í ó ú ñ
Once you have your score, please submit registration form below.
Returning Students
If you know which class level (Spanish Class Level Descriptions) you would like to proceed with, you may request to register for that class; levels offered will depend on student enrollment.
Contact: Kristin Nelson, knelson@iimn.org