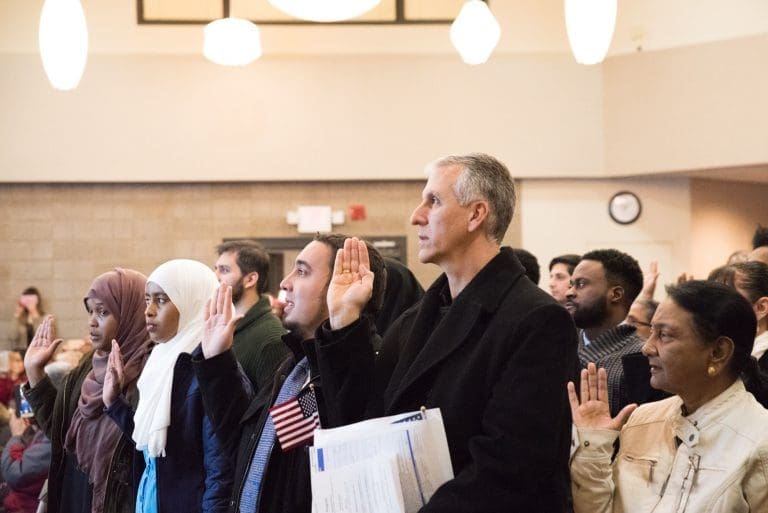 Becoming a U.S. citizen can open the door to many new opportunities. Start the citizenship process today!
Benefits of U.S. Citizenship 
Travel more freely with a U.S. passport and live outside the U.S.
Provide your eligible children with a pathway to gain citizenship
Vote in elections and run for elected office
Access additional and higher paying job opportunities, including government work
Reunite with family members by filing immigration petitions
Access benefits reserved for citizens, such as certain scholarships
Save money by not continuing to renew your green card
How We Help You Obtain Citizenship
The International Institute of Minnesota will guide you throughout the process by:
Determining if you are eligible for a fee waiver/a reduced fee
Providing citizenship classes to prepare you for the interview
Providing filing assistance to ensure the application process goes smoothly
Providing you with updates on your case upon request
Begin Your Citizenship Application
Start your application through the International Institute of Minnesota Citizenshipworks Portal; or
Call and leave us a voice mail message to schedule a citizenship appointment and begin process
The International Institute of Minnesota is a proud partner of the New Americans Campaign.