The One Community Program (OCP) is a partnership among U.S. Committee for Refugees and Immigrants, International Institute of Erie, and the International Institute of Minnesota to address the gaps in health care services for women who have experienced female genital cutting (FGC).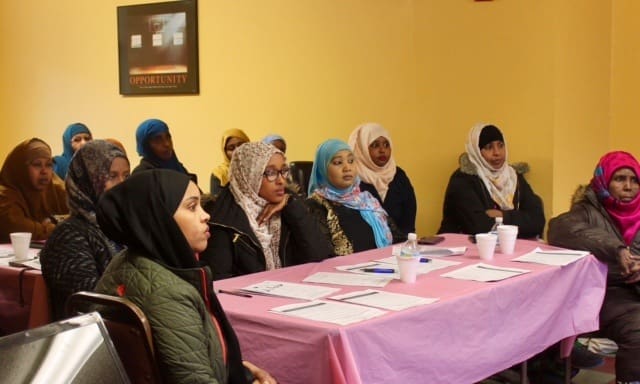 OCP provides:
Health information on physical, mental and emotional concerns.
Workshops designed to help women (19+) make informed health decisions
Culturally appropriate information
Workshop sessions are FREE!
OCP meets Saturday afternoons. To enroll or learn more, contact Munira Salad: 651-647-0191 ext. 363, msalad@iimn.org