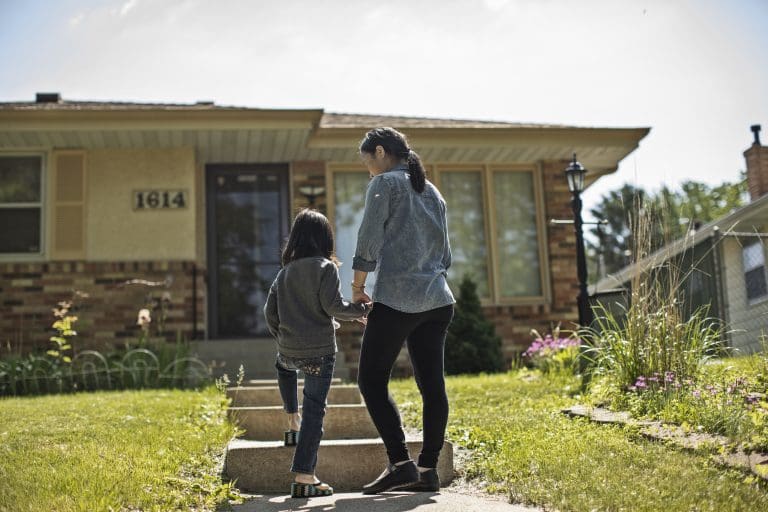 Update: The Institute has decided to postpone the WELCOME X HOME poster show until 2021. We greatly appreciate the community's interest in this project, especially those artists who have submitted their work. We hope to reopen the call for artists and launch the online sale in the spring. Please stay tuned for updates and thank you again for your support!
---
For 100 years, the International Institute of Minnesota has been welcoming New Americans to their new homes. Through our 2020 WELCOME X HOME poster show, we celebrate this century of service and recognize that home is a word awash with meaning —  it is a place and a process, a structure and a feeling. 
Home is a long awaited apartment after spending a decade in a refugee camp. Home is a newfound sense of security after facing years of persecution. Home is a sense of support from classmates and teachers who cheer you on. Home is a feeling that is still being built as you wait for your loved ones to be allowed to join you in Minnesota.
Help us welcome New Americans home by bringing one of WELCOME X HOME's stunning artworks to your own walls. All proceeds from our 2020 WELCOME X HOME poster show will benefit the programs of the International Institute of Minnesota, a community nonprofit that serves 4,000 New Americans annually from more than 100 countries. For many immigrants, the Institute is the first place they feel a sense of home in Minnesota. Help us recognize this legacy and enable our future neighbors to find that same sense of belonging. 
Thank you for recognizing that we all deserve to feel welcomed and at home wherever we are.

Call for Artists
Submission deadline: Closed
Artists are invited to interpret and present their own vision of what the WELCOME X HOME theme means to them. Our goal is to select 25 posters to participate in an online sale benefiting the International Institute of Minnesota. 
Submissions will be judged by multimedia artist Ifrah Mansour, speed painter and artist Delphin Starr, Minnesota State Arts Board member Uri Camarena and International Institute of Minnesota Executive Director Jane Graupman.
Selected artists will be recognized in show promotions on social media; there is also potential for selected artwork to be highlighted in future Institute projects and fundraisers. The Institute is deeply grateful to local artists for using their talents to empower New Americans in Minnesota.
The International Institute of Minnesota will cover the costs of digitally printing the posters and mailing.
Submission Guidelines
11 x 14 or 16 x 20"

Resolution minimum: 300 dpi

Crop marks with .125" bleed

Name your file: Name_PosterTitle_Date (e.g. Reynolds_WelcomeHome_82820). You may submit more than one poster.