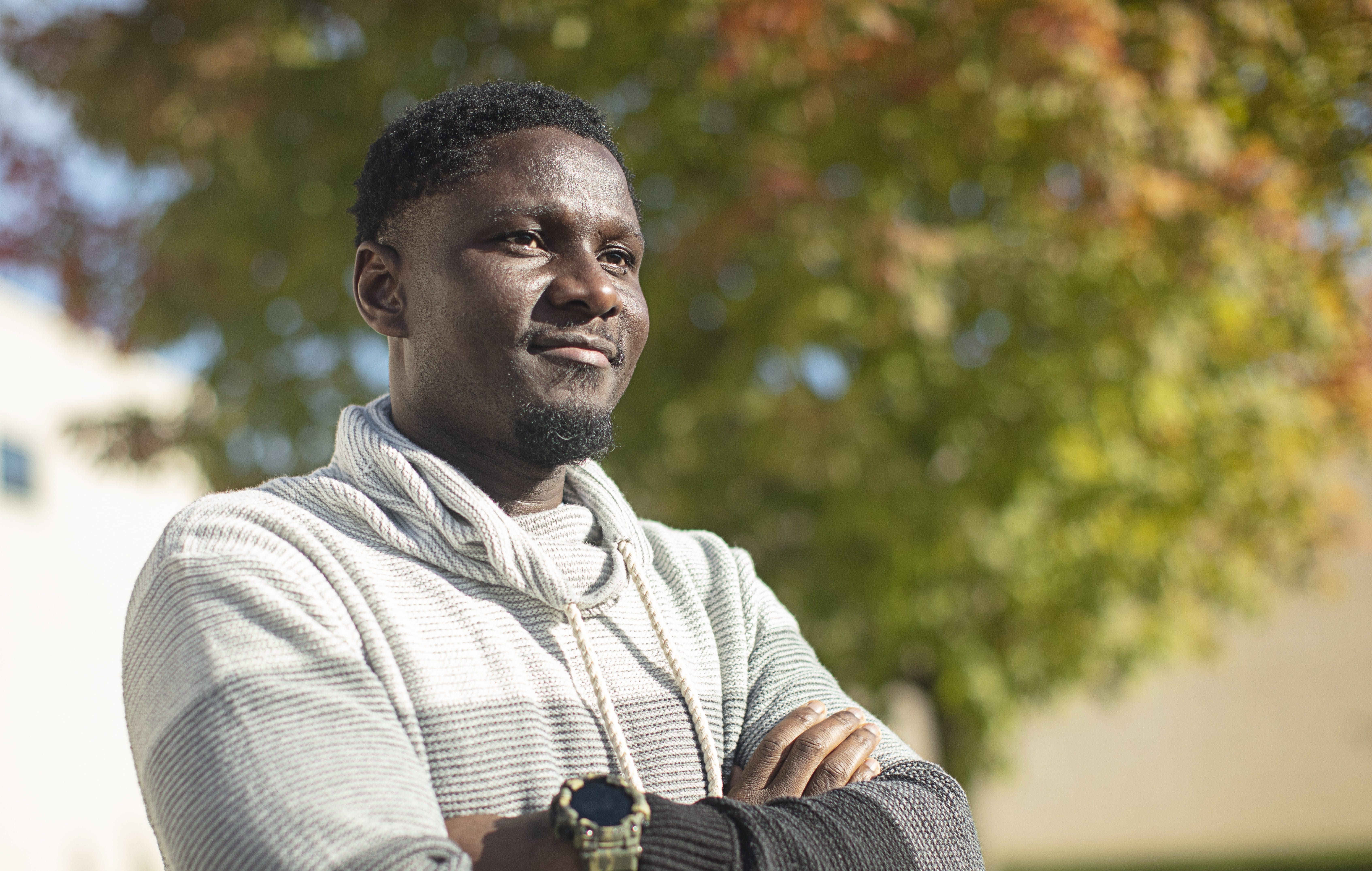 When Batiri thinks about Americans he sees patience and protection, generosity and sacrifice. He sees what he calls a natural instinct for Americans to give up their seat on transit, and the way that people share with those who have less. He sees teachers who work hard to make sure he is both understood and understanding. He sees people whose entire job is to help others.
After many years of waiting for his opportunity, Batiri arrived in Minnesota six years ago from the Democratic Republic of Congo. From day one he was thinking about how he will contribute to the United States.
"This is the place where I can help others," Batiri says.
Batiri considered joining the military or becoming a lawyer or a teacher. He had studied law before coming to the United States, so he decided to pursue a goal of becoming a police officer. Batiri wants to protect others and give back to the community that has helped him.
"My heart belongs to Minnesota."
In the summer of 2021, Batiri became a United States citizen with the support of the Institute.
For Batiri, it was always clear that he would apply for U.S. citizenship once he was eligible. From the time he arrived he felt an instinct to protect the United States. Plus, he felt citizenship would bring him freedom, and peace. But citizenship is also a key that unlocks the ability for Batiri to travel back to Congo, and honor family members that have passed away since he left — including his infant daughter. "Being American will give me the chance to open that door and feel protected at the same time." Then, he says, "maybe my heart will get peace."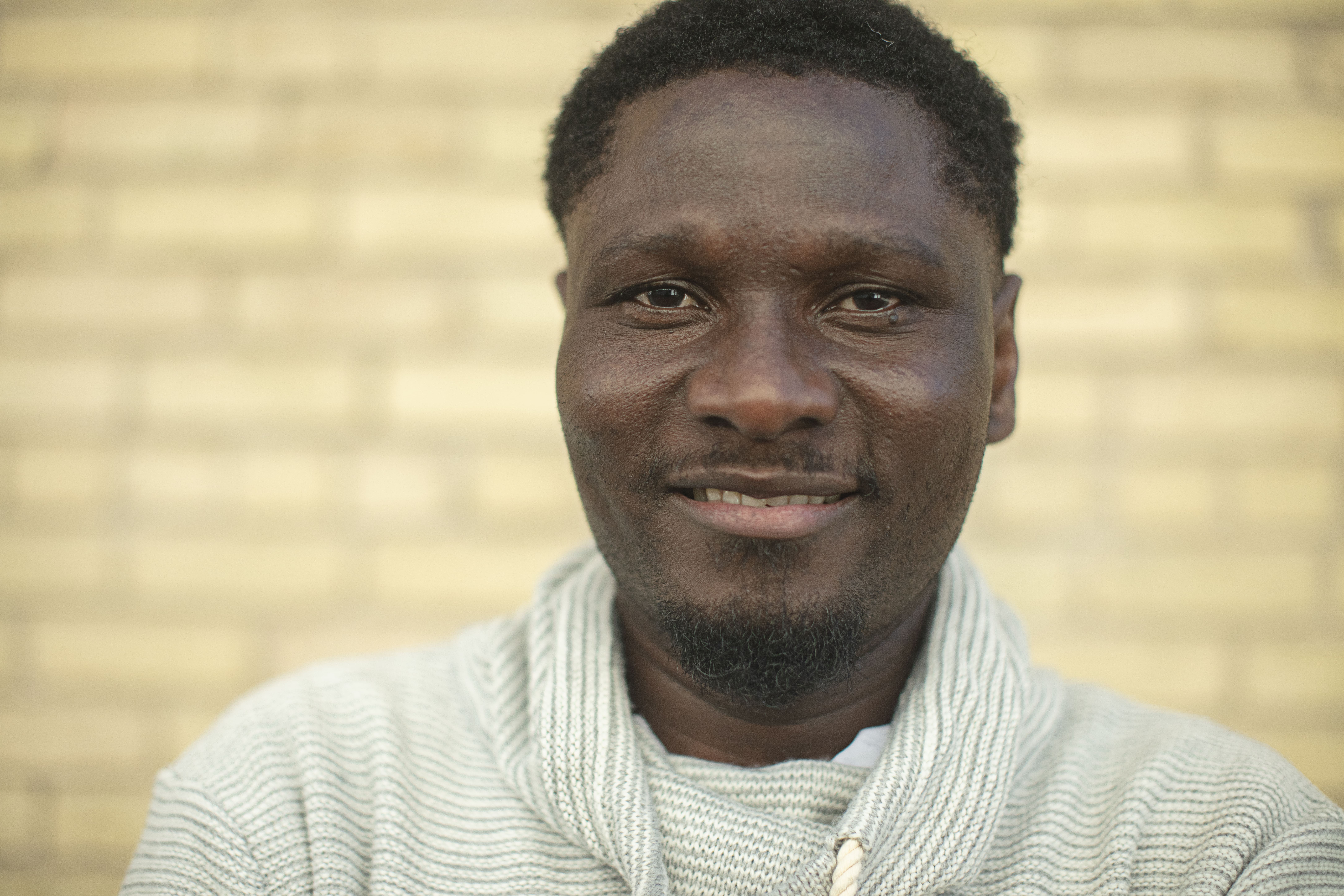 Batiri says that "thank you" is not enough to express how he feels about the Institute and their support along his path to citizenship. "I want them to feel more than that." He says that every time he comes to the Institute, it feels like home.
Today Batiri is continuing to work towards his goals.
"I'm in this place where I feel like today, I can finish school and be a great parent for my kids."