From Arriving to Thriving
At the International Institute of Minnesota, we help immigrants and refugees make Minnesota their home.
Donate Warm Coats for Refugees
Newly arrived refugees need warm coats as they adjust to their new lives in Minnesota. Click below to donate through our Amazon Wish List!
Shop & Donate a Coat
Use Next and Previous buttons to navigate, or jump to a slide using the slide dots.
3
English Classes

We offer free classes online and in-person for adult refugees, immigrants and asylees.

Learn More

Citizenship and Immigration Help

We help with filing for U.S. citizenship and offer other immigration services.

Learn More

Classes and Job Trainings

Learn about our many free classes and job trainings that support your journey as a New American.

Learn More
Did You Know?
Our clients, students and staff come from all over the world, contributing to Minnesota's culture, labor market and economy.
Hours

of English instruction provided last year.

Countries

This year, we worked with 4,510 clients from all over the world.

Languages

We're proud to have a diverse staff that supports our clients.

Years

years serving New Americans since our founding in 1919.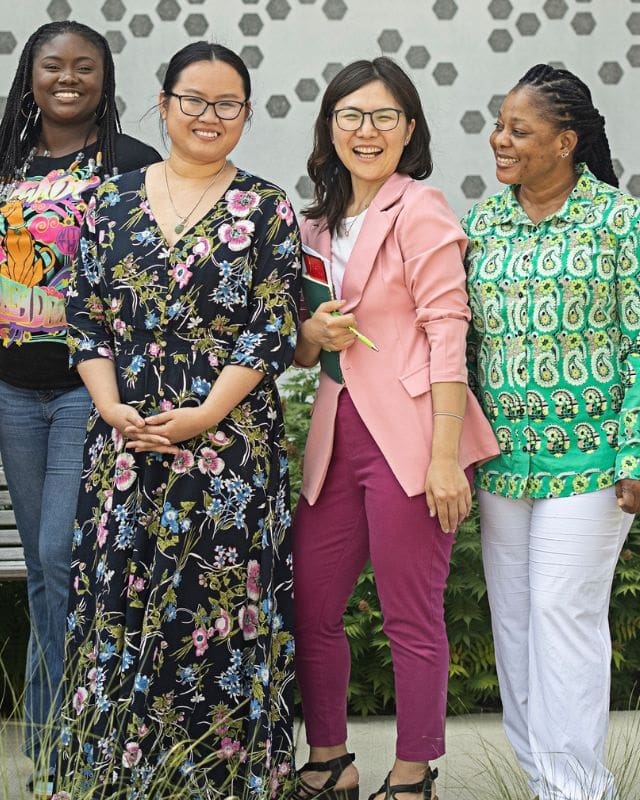 Welcome to the International Institute of Minnesota
We empower New Americans as they begin new lives and achieve their full potential. Our comprehensive services range from refugee resettlement and citizenship and immigration support to English education, college preparation, and workforce and leadership development. Since our founding in 1919, the Institute has been a pillar of support for New Americans as they journey to safety, stability and success.
Compassion

We lead with compassion, listen with patience, and respond with sensitivity and discretion to every unique situation, individual and family we meet.

Connection

We serve as a bridge between families, individuals and the greater Minnesota community as well as donors, policymakers and volunteers alike.

Respect

We believe in fostering the potential of every New American to learn, grow, thrive and enrich our Minnesota community.
What Our Clients Are Saying
Use Next and Previous buttons to navigate, or jump to a slide using the slide dots.
1
I always remember people in my heart. I never forget this place.

Thuan

Read Her Story

I found a place that really cares about people. Not only just cares, but they're seeing the future of this generation.

Ahmed

Read His Story

I can say I have a good start of my life in USA (because of IIMN)."

Yolande

Read Her Story
Stories

Yolande's Story: A Nurse's Courage to Begin Again

Newsletter

November 2023 Updates

Announcements

Announcing New Director of Refugee Services
Make an Impact
With your support, we can provide New Americans with a strong start to a new life. Whether it's the gift of financial support, your time or resources, we are most grateful for your generosity; it is essential to the success of our community.