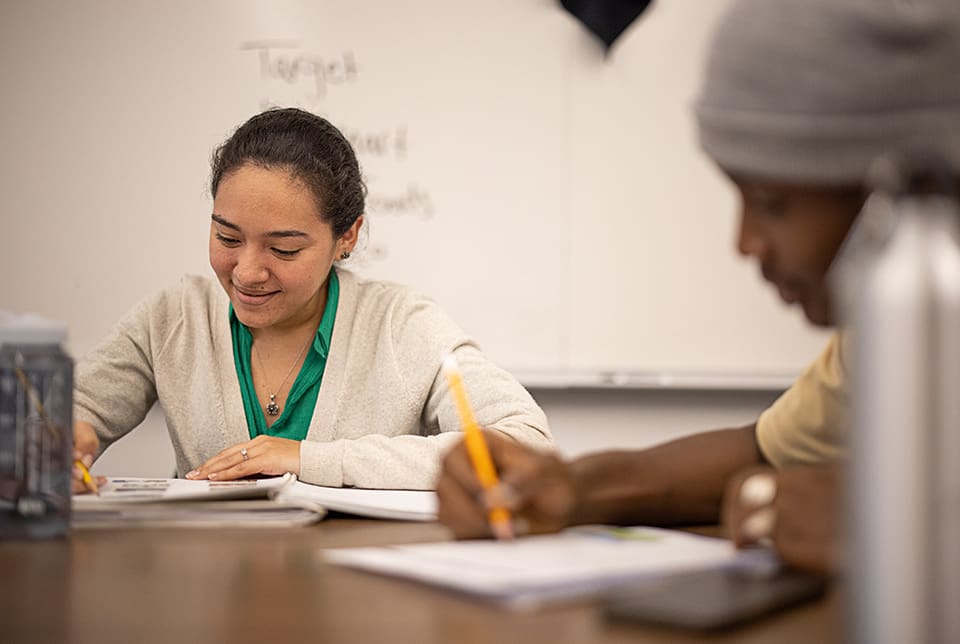 Supporting Your Professional Growth
We provide career guidance through classes that help you gain the skills and knowledge to overcome barriers and unlock employment opportunities in the United States. Find classes that can help you increase your earning potential, and create a solid financial foundation for you and your family.
Entrepreneurship Class

An 8-week interactive class where you will develop your business plan and receive support from knowledgeable teachers, financial coaches and business experts.

Professional Leadership Training

Develop leadership skills to advance your career. Students learn emotional intelligence, networking, American leadership culture, training techniques and digital literacy for professionals.

College Readiness Academy

Gain support and confidence in preparing for college or other higher education. We teach New Americans the same skills as expensive prep classes.

Medical Career Advancement

Meet your potential as a student in nursing or another medical career program with our support. Receive expert guidance, tuition assistance and potential scholarship funding.

Internationally Trained Professionals

Continue to elevate your healthcare career with our guidance and support. Internationally trained medical professionals can receive career guidance, exam prep, tuition assistance and much more.

International Medical Graduates

Work with us through the licensing process to address Minnesota's doctor shortage. International physicians receive career guidance, healthcare field connections and professional networking opportunities.
Find the Right Healthcare Career
Read our updated 2023 Guide to Colleges and Careers in Healthcare in the Twin Cities Metro Area to figure out which program is best for you.
Hire Our Clients
Our employment counselors look forward to learning about staffing needs so we can match skilled, motivated New Americans with open positions. We welcome a wide range of employment opportunities.
With labor shortages impacting almost every job sector in the Twin Cities, we can help place workers where you need them most.
Looking to fill jobs in healthcare, hospitality, manufacturing, professional careers? Our employment services team can connect you with qualified applicants who are eager and prepared to work.