Citizenship & Immigration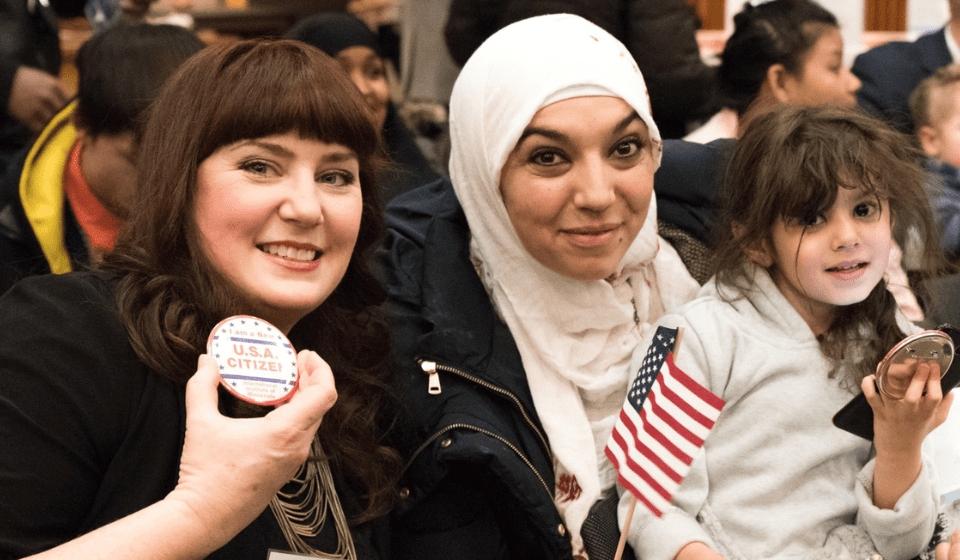 We're Here to Help
We provide low-cost immigration legal assistance for refugees and immigrants. Contact our team if you would like guidance and support with your immigration application.
Call (651) 377-8642 and leave one voicemail message. We will return your call within 1-2 business days.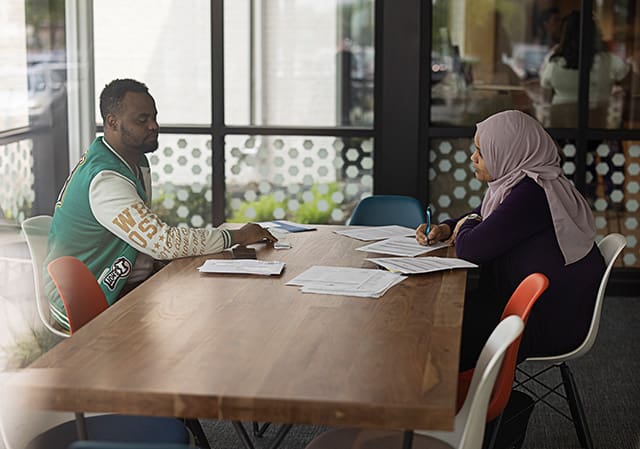 Our Reach
We assist over 2,000 refugees, asylees and immigrants with citizenship and immigration help each year. We believe that investing in the success of immigrants is an investment in the success of the community and the state of Minnesota.
Thanks to support from generous donors and volunteers, our Immigration Services team achieved several milestones last year:
Success Rate

for our citizenship clients.

New Americans

took their Oath of Allegiance and became U.S. citizens last year.

Saved

by IIMN clients on citizenship application fees to U.S. Citizenship and Immigration Services.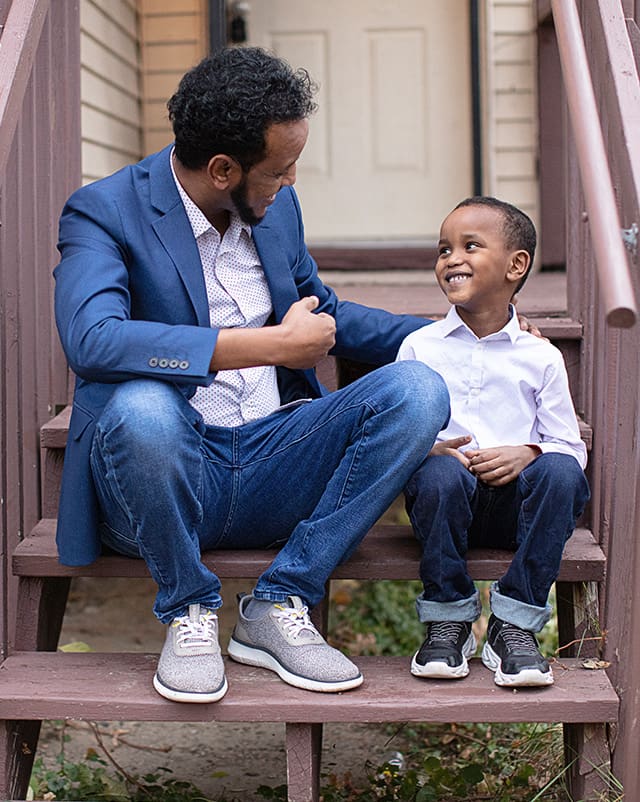 Why Citizenship?
Becoming a U.S. citizen has many advantages. Some of the benefits of citizenship include:
Travel freely with a U.S. passport and live outside the U.S.
Vote in elections and run for elected office
Create a citizenship pathway for your eligible children
Access additional and higher-paying job opportunities including government work
Reunite with family members in the U.S.
Access benefits reserved for citizens such as certain scholarships
Feel a sense of community knowing you're a permanent citizen of the U.S.
Call to request an appointment:
651-377-8642.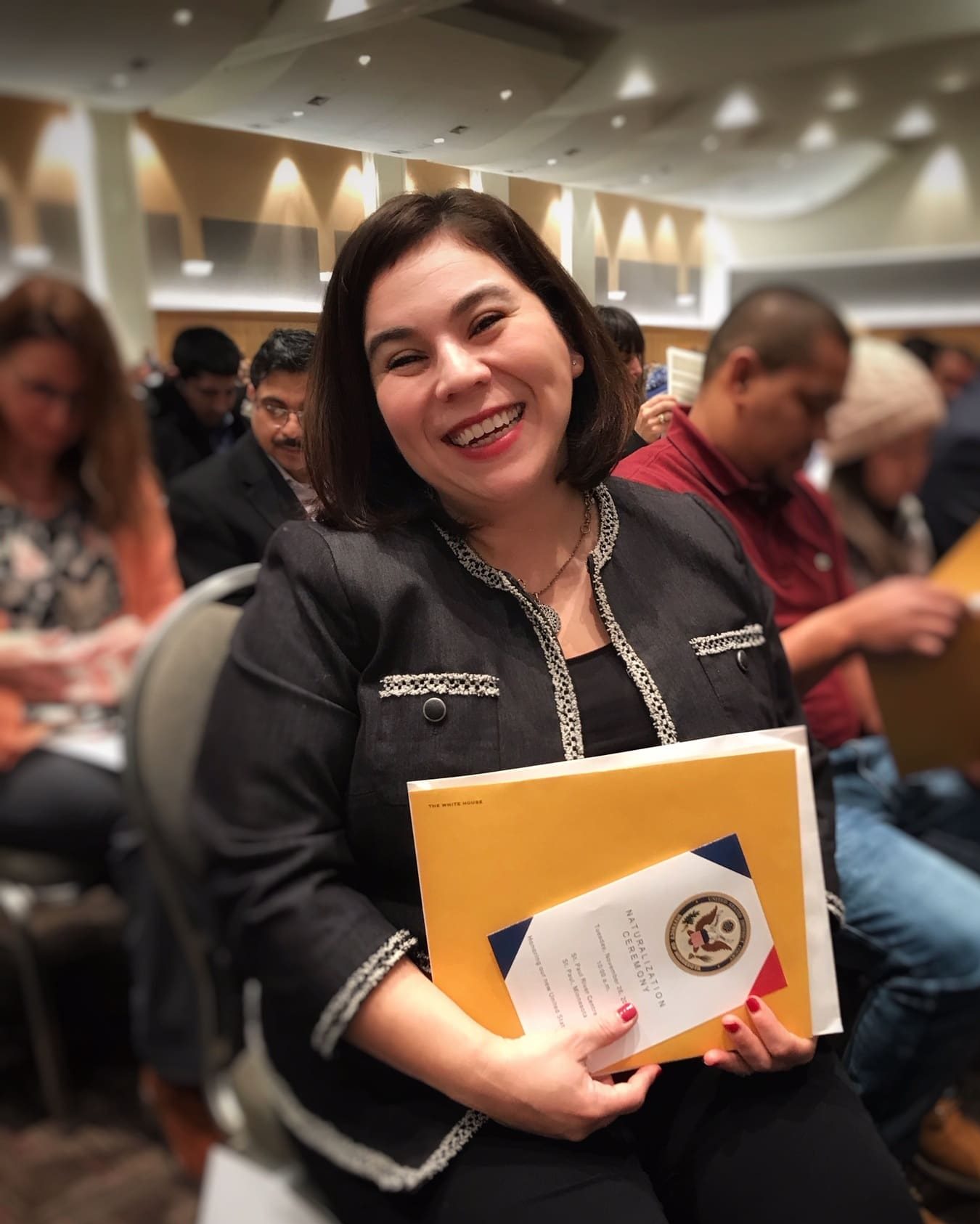 Classes and Job Trainings
Citizenship Class

Prepare for the U.S. citizenship test and interview in this class. For students with beginning English skills.

English

Learn how to read, write and speak English. From literacy to pre-college readiness, we teach all levels of adult English classes.

Housekeeping Training

Learn cleaning skills to work in hotels, nursing homes, hospitals and office buildings. For students with beginning English or no work experience in the U.S. Graduates receive help finding a job.
Become a Volunteer
You can make an impact by helping qualified applicants with their citizenship application. Click to view our current volunteer needs.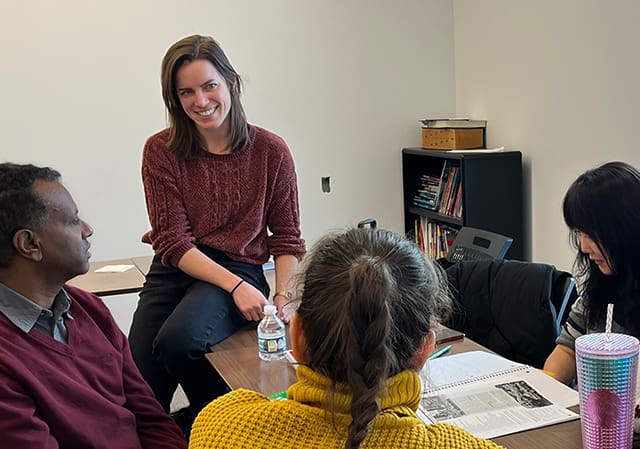 Need Help? We're Here for You.
Call us if you have an immigration question or need to make an appointment.
Immigration Intake
(651) 377-8642