About Us
Helping New Americans achieve self-sufficiency and full membership in American life.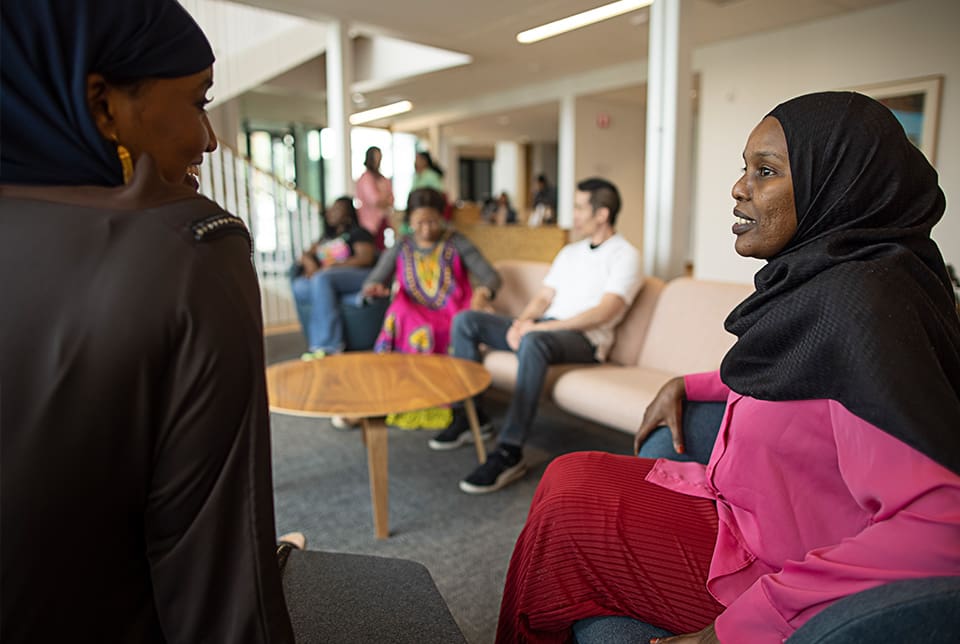 What We Do
Founded in 1919, the International Institute of Minnesota (IIMN) offers New Americans quality services that support their journey to stability and success. Our comprehensive offerings include refugee resettlement, English education, workforce and leadership development, college preparation and immigration and citizenship assistance. We are a diverse team of knowledgeable and encouraging advocates, ready to welcome refugees and immigrants. IIMN helps New Americans rebuild their lives while pursuing their personal and professional goals.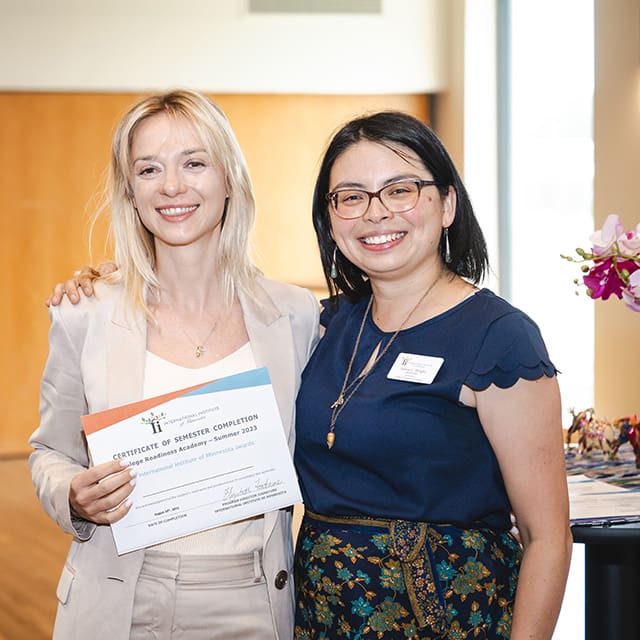 Our Impact
We support thousands of families and individuals each year by providing English classes and helping them secure jobs, buy homes and become United States citizens.
Years

We have been serving New Americans for a century.

Refugees

IIMN has been resettling countless individuals and families since 1974.

New Americans

have become U.S. citizens using our services.

Success Rate

Our citizenship applicants have a very high rate of acceptance.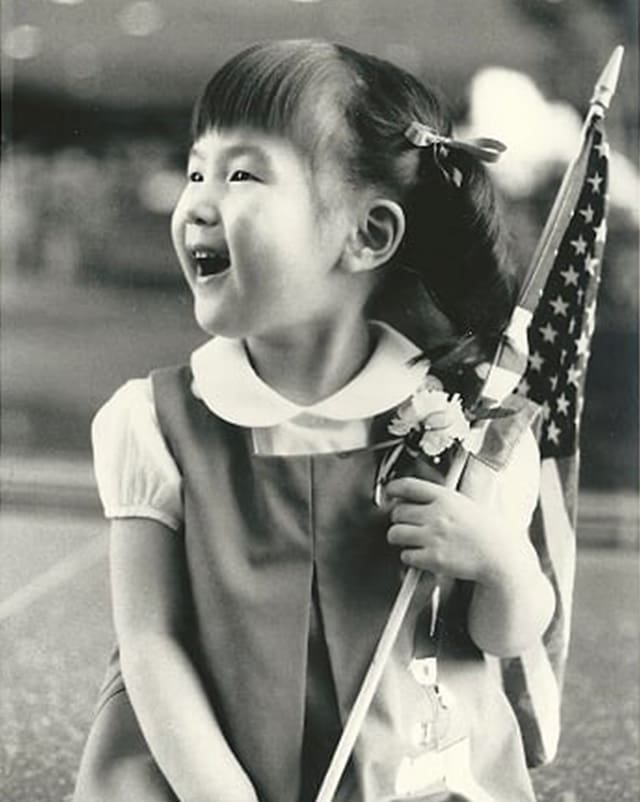 Who We Are
Creating a community where New Americans have respect, support and safety, and where they can achieve their full potential.
At the International Institute of Minnesota (IIMN), our team identifies opportunities, provides encouragement and listens with compassion. We value stories of survival, dreams of safety and hopes for new beginnings. We celebrate the dedication of New Americans in the classroom, in the workforce and in everyday life.
Witnessing the transformation from a student speaking little English to watching them converse with confidence, watching a New American vote for the first time as a U.S. citizen or seeing a nursing assistant student pass licensing exams in a new language— it's a joy to celebrate every one of our client's personal and professional successes. From arriving to thriving, we are proud to have been a pillar of support to New Americans for over 100 years.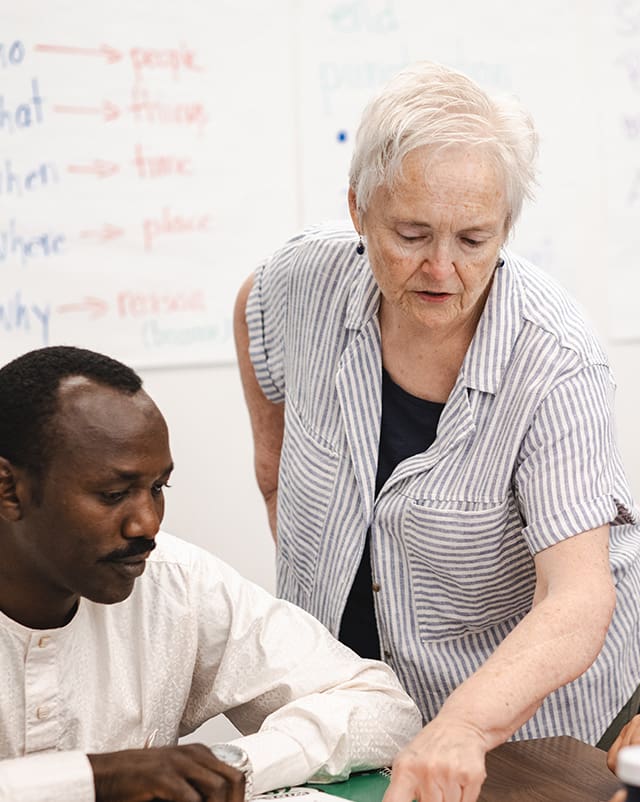 Annual Report and Financials
Annual Report

Learn about our supporters and what we accomplished in the last year.

Learn More

Our Results

Learn about our impact on the lives of New Americans in Minnesota.

Learn More

For Employers

View our guide to cross-cultural communication in the workplace.

Learn More
Our History
Throughout our 100-year history, the International Institute of Minnesota has offered innovative programs and services to meet the changing needs of Minnesota's immigrants and refugees.