Medical Career Advancement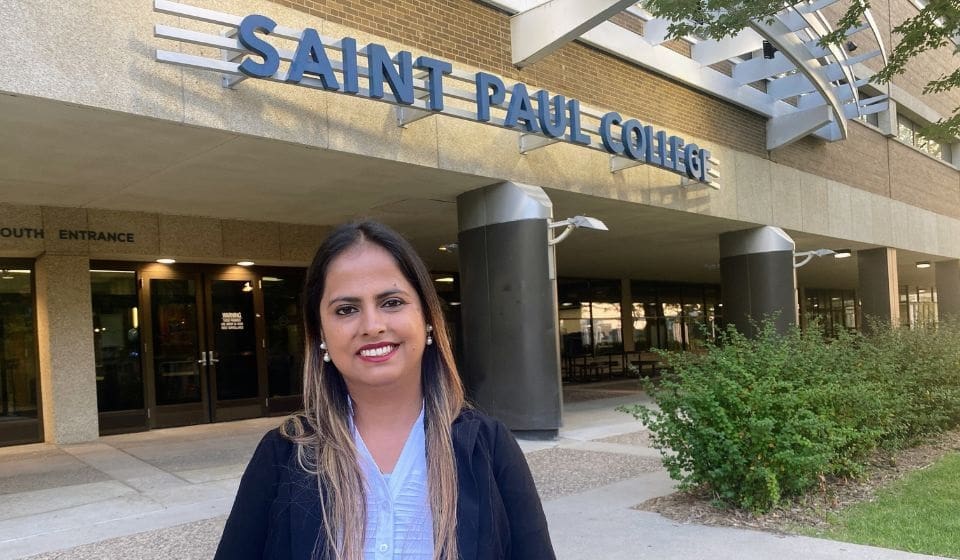 Support During Medical Career Schooling
We know it's a big step to enroll in school and advance your medical career. We want to help you succeed and reach your education and career goals. 
You may be eligible for our Medical Career Advancement program if you were born outside of the U.S., have completed your pre-requisite classes and have been accepted into a college nursing or other medical career program. Learn how we can support your journey to success as a medical professional.
How This Program Works
Once accepted into Medical Career Advancement we'll work with you one-on-one, at no cost to you. Your navigator will meet with you regularly (in-person or virtually) to provide personalized support throughout your entire schooling and job search journey.
Here are a few ways we offer support:
Scholarship funding, partial tuition assistance and financial aid navigation
1:1 academic and career advising
Academic tutoring and board exam preparation
Test-stress management
Money management classes and financial coaching
Guidance to overcoming personal barriers
Employment navigation and advancement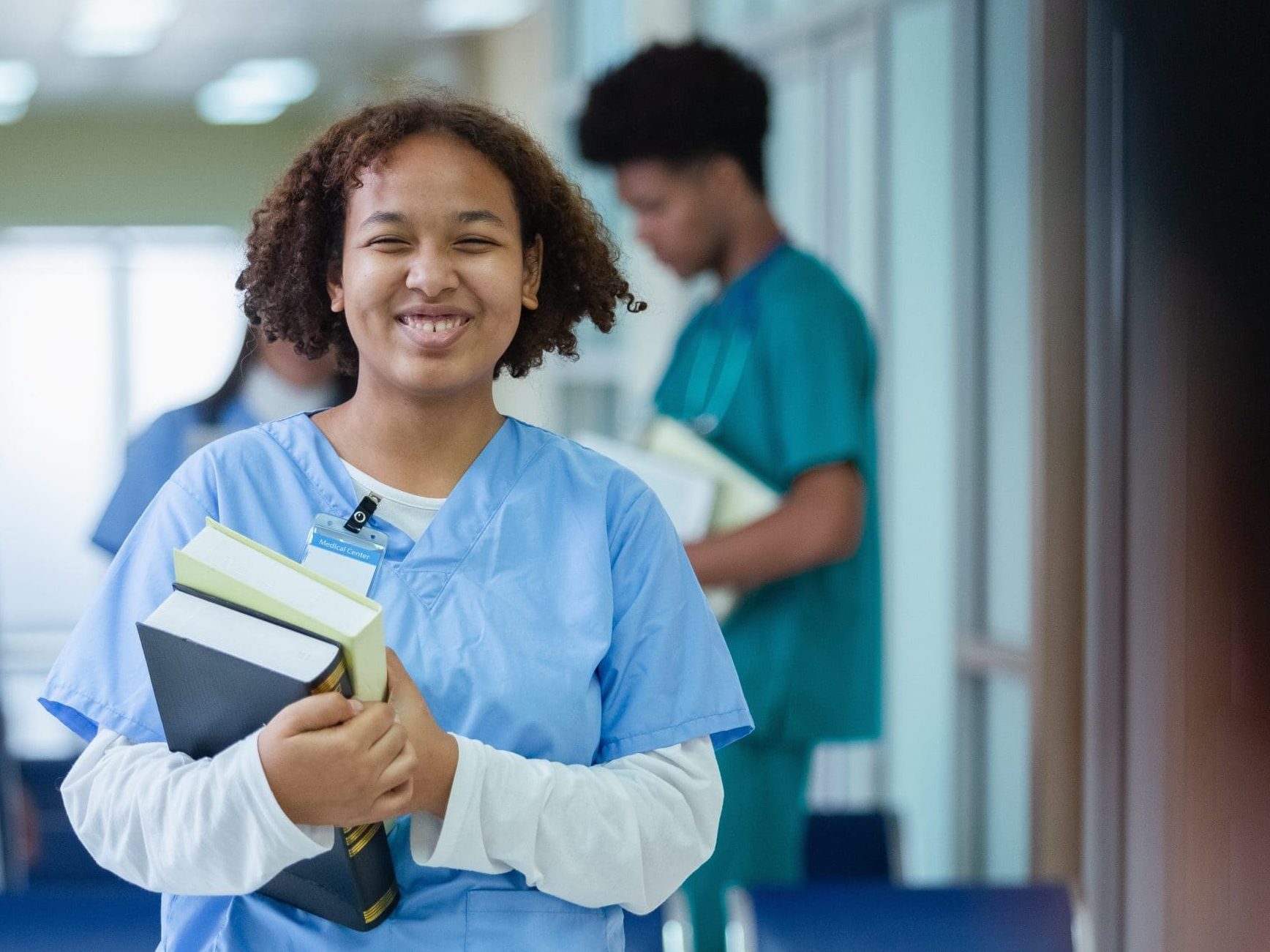 Our Results
We're proud of the difference Medical Career Advancement makes in students' lives.
clients upgraded their jobs in the nursing field or as other healthcare professionals

Medical Career Advancement graduates in 2022

average wage at enrollment

average starting wage for RNs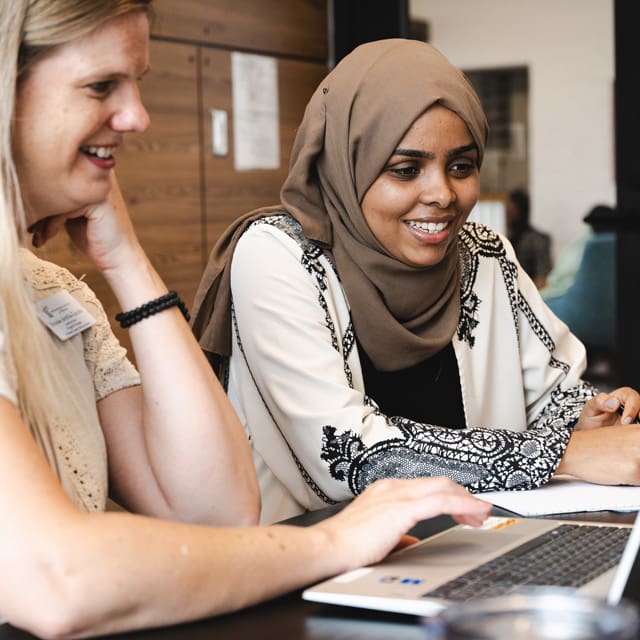 What Our Clients Are Saying
Use Next and Previous buttons to navigate, or jump to a slide using the slide dots.
1
MCA has played a major part in my career in many ways. In the beginning, when I was in nursing school, MCA was a big motivator to work hard. The support was beyond funding. This was interest in my education and me advancing in the medical field. It was about motivating me.

Blessing, RN

Institute board member and Medical Career Advancement graduate

Read Full Story

I couldn't have done it on my own. I am grateful that we have the Institute. Staff helped me and showed me the way. Because of them, I made it this far. They enabled me with knowledge and skills.

Kushe

Medical Career Advancement client

Read Full Story

I was a single parent with five kids. I was very overwhelmed at the beginning. I didn't know if I could do it. Then I started, and I was in love with the staff and the materials I was diving into. I learned about budgeting. I improved my English. I learned a lot.

Nour, LPN, RN

Medical Career Advancement graduate

Read Full Story
Frequently Asked Questions
To qualify, you must meet the following criteria:
Born outside of the U.S.
Currently living in Minnesota
Pursuing advancement in the medical field
Completed your pre-requisite classes
Accepted in a college nursing or other medical career training program
Here are a few examples of medical careers (not a complete list):
Nursing (LPN, RN, BSN, MSN, EL-MSN, DNP)
Surgical Technologist
Medical Laboratory Technician
Medical Assistant
Phlebotomy Technician
Respiratory Therapist
Dental Hygienist
You must attend a public or private non-profit institution in Minnesota. In addition, the program must be in good standing with the Minnesota Board of Nursing (or other board) and accrediting body. 
Find the Right Healthcare Career
Read our updated 2023 Guide to Colleges and Careers in Healthcare in the Twin Cities Metro Area to figure out which program is best for you.
More Services and Classes
Citizenship and Immigration

We support over 2,000 refugees, asylees and immigrants every year with citizenship and immigration help in Minnesota.

Learn More

College Readiness Academy

Gain support and confidence in preparing for college or other higher education. We teach New Americans the same skills as expensive prep classes.

Learn More

All Classes and Job Trainings

Learn about our many free classes and job trainings that support your journey as a New American.

Learn More
Contact Us
Please email or call us with any questions you have about the Medical Career Advancement Program.
Gabby Zuerlein
Program Navigator
(651) 377-8661