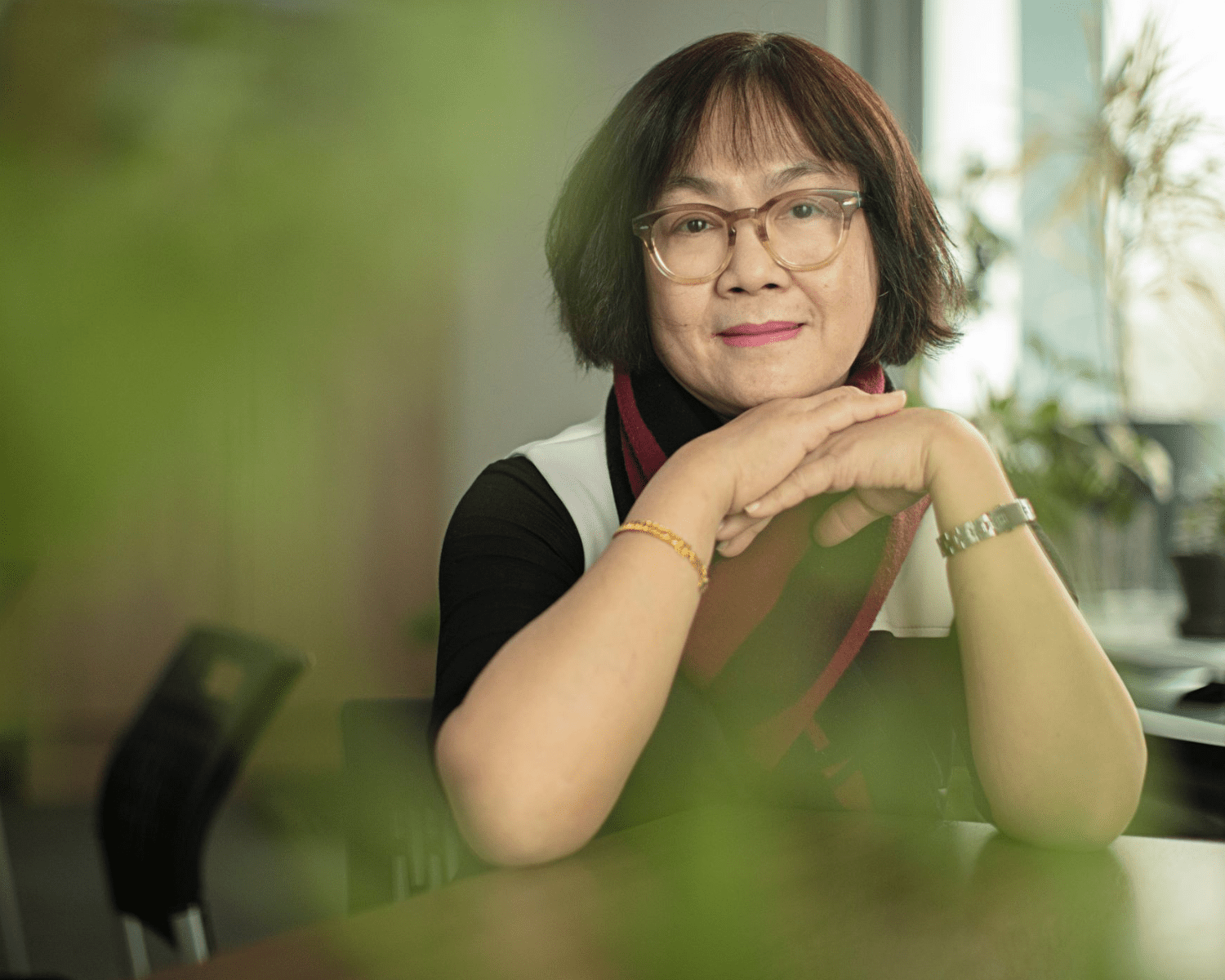 A dedicated learner and compassionate caregiver
Almost daily, for many months, Thuan showed up to the International Institute of Minnesota with her bright eyes and bustling energy, prepared for another day of studying.
"After I move here, I don't know how to begin," Thuan said. She signed up for multiple Institute classes. "I begin learn English, speaking, pronunciation class."
She and her husband arrived from Vietnam to join their son, who moved to America 15 years before. It didn't take Thuan long to seek opportunities to learn.
Aside from English classes, Thuan also enrolled in the Institute's Dietary Aide and Housekeeping trainings. She quickly became known among her teachers as a dedicated, hard-working student who went out of her way to make others feel special by celebrating birthdays and bringing special treats. Her caring nature comes as little surprise, considering Thuan's past as a midwife in Vietnam.
"I like to be a midwife because I enjoy taking care of mother and baby. I'm very happy when I see happy smile of mother after birth," she said.
Prior to her arrival in Minnesota, Thuan had shifted her career into work as a hospital nursing manager, overseeing 13 clinics and 200 employees, including nurses, midwives and technicians. She also spent a year learning Japanese and taking care of seniors at a nursing home in Japan.
Now, she's redirecting her motivation toward one of her biggest challenges yet – life in the United States. It's a challenge she's navigating with support from the International Institute of Minnesota.
"I am very busy, but I will try to keep going. At night I often check email and do homework. At the end I am very happy I finish," said Thuan.
While studying, she also works full-time at a nursing home as a dietary aide. She enjoys her current job yet aspires to become a manager again. That's why she enrolled in the Institute's free Professional Leadership Training. Over the course of 12 weeks, Thuan learned about American workplace culture and gained skills in management styles, employee training, goal setting and networking. She recently graduated, after giving a presentation to her class and developing her leadership portfolio.
Thuan hopes to use these skills in tandem with her previous experience. First though, she wants to continue improving her English. She has completed almost every educational opportunity offered at the Institute and plans to keep moving forward.
"I appreciate teacher and International Institute of Minnesota because teacher help me to live here and have a good job," Thuan said.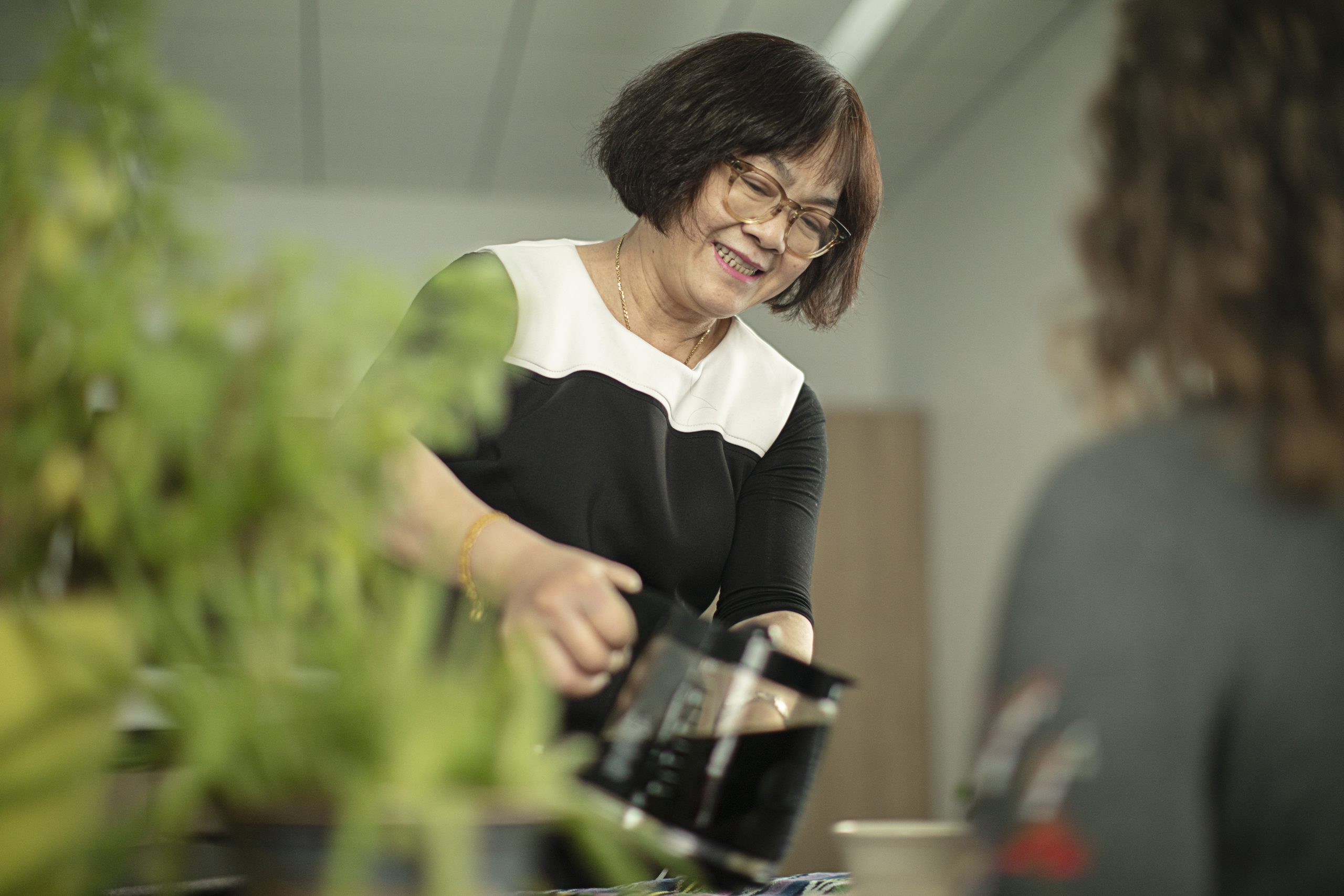 "I always remember people in my heart. I never forget this place."
---
For more than 100 years, the International Institute of Minnesota has empowered New Americans to achieve self-sufficiency and become valued members and leaders in their community.
Inside our 2022 Annual Report, we share stories of people from Somalia, Ukraine, Afghanistan and Vietnam, some of the over 3,000 New Americans we served in the last year alone. These stories of resilience and renewal continue to unfold every day, right here in Minnesota. You will also find our financials as well as our immense gratitude to donors and volunteers who help fulfill our mission each year.