Announcement
Congratulations to 111 new U.S. citizens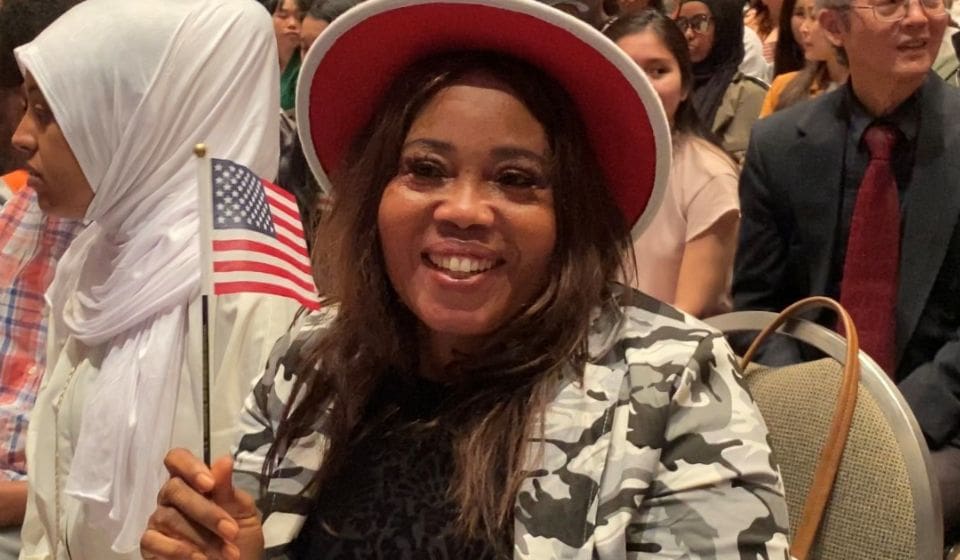 April 14, 2023 | Congratulations to the 111 Institute citizenship clients who took the Oath of Allegiance and became U.S. citizens during St. Paul's April naturalization ceremony! Many of our Immigration Services staff and interns attended the ceremony to support and celebrate.
The always-inspiring event welcomed new citizens to stand as their original home countries were named aloud by the judge, one-by-one. Through exuberant cheers, tears, smiles and hugs, a total of 2,001 people took the oath on April 11. Thank you to our clients who shared their pictures and excitement!
The International Institute of Minnesota is now scheduling citizenship application appointments and registering students for our free citizenship classes. Thanks to donors, volunteers and expanded staff capacity, we currently do not have a waitlist for citizenship application appointments. We look forward to serving more citizenship clients than ever before!