Students Encouraged to Pursue Big Dreams
Last week, we celebrated the achievements of 30 New Americans pursing careers in healthcare with the help of the Institute.
Twelve hardworking students graduated from our Nursing Assistant Training Program and can now pursue their first jobs in the industry. After they pass the State Test (which 98% of our graduates do), our employment specialists will ensure graduates find rewarding jobs at nursing homes and other health care facilities.
This program is often just the beginning for New Americans, as exemplified by the graduation speakers, Nour Tamimi­–who graduated from Saint Paul College this spring as a practical nurse– and Alemayehu Dorose– who earned his Doctor of Nurse Practitioner at the University of Minnesota. Nour and Alemayehu were just two of the 17 new college graduates recognized at our ceremony.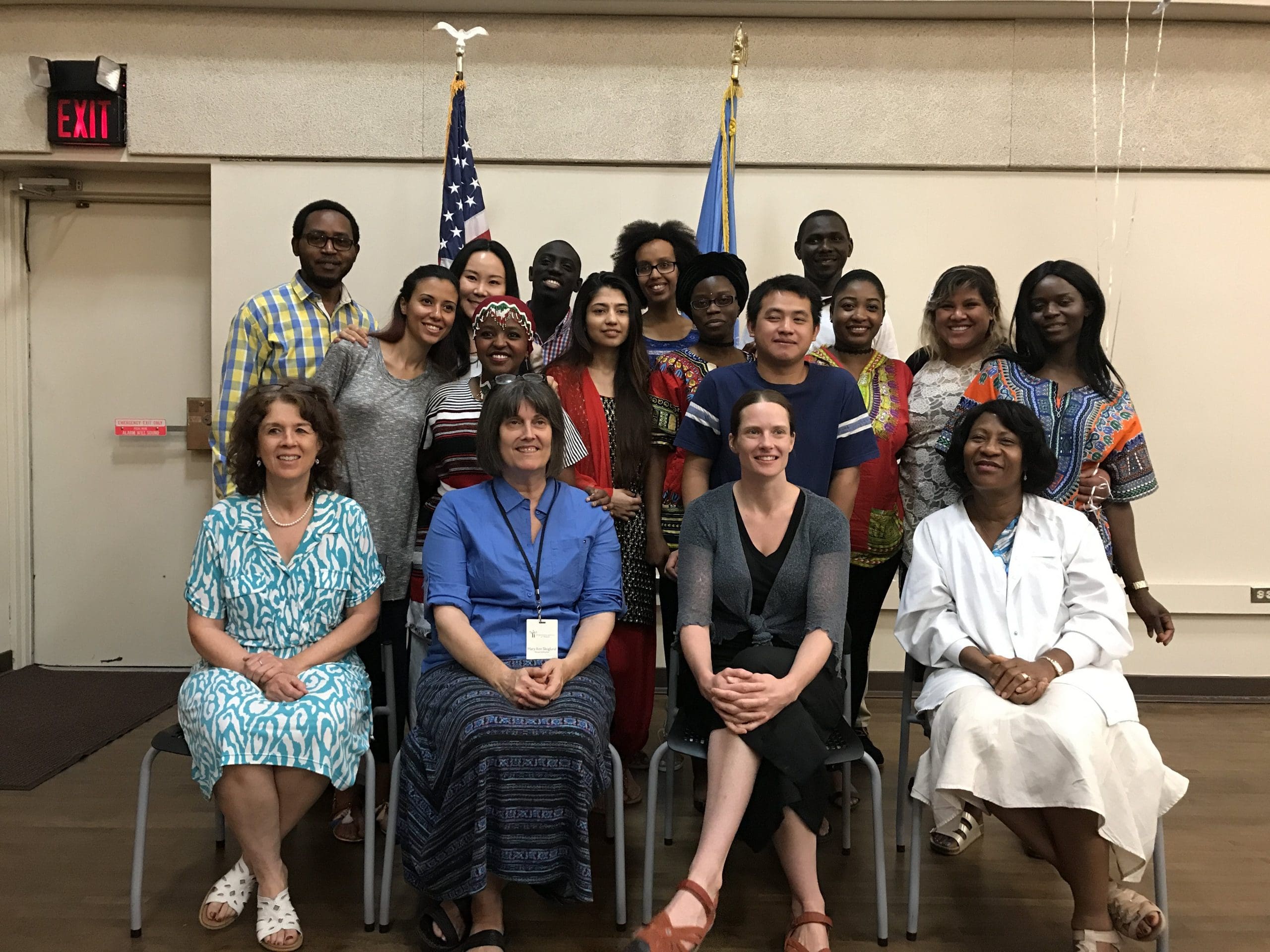 "I started here four years ago as a Nursing Assistant student. I didn't have a home, I didn't have a job, I didn't have a family. So I came here and the staff at the International Institute held my hand and walked with me," Nour shared in her speech to the crowd of students and their supporters:
"I'm really proud of all of you, you worked so hard. But this is just the beginning. You can do more. You can go to college; it is not impossible. As long as you're determined, the International Institute will support you all the way. You're in good hands."
Alemayehu shared a similar sentiment, "This is not our end, but it has to be our beginning to another challenge." He also spoke with gratitude to supporters in the room:
"It is my pleasure to express how much your single dollar helps immigrant students like me. Your support creates change in our lives, in our families' lives and in our patients' lives."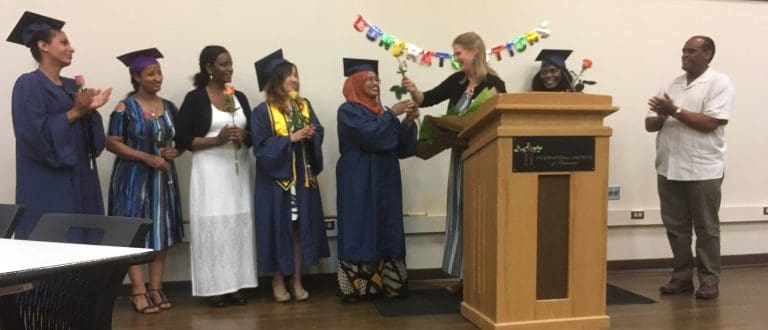 We're proud to showcase the success of Career Advancement students like Nour and Alemayehu. With nationally-recognized programs, New Americans can realize their potential and contribute to the community as health care providers.