Announcement
Venezuelan parole program announced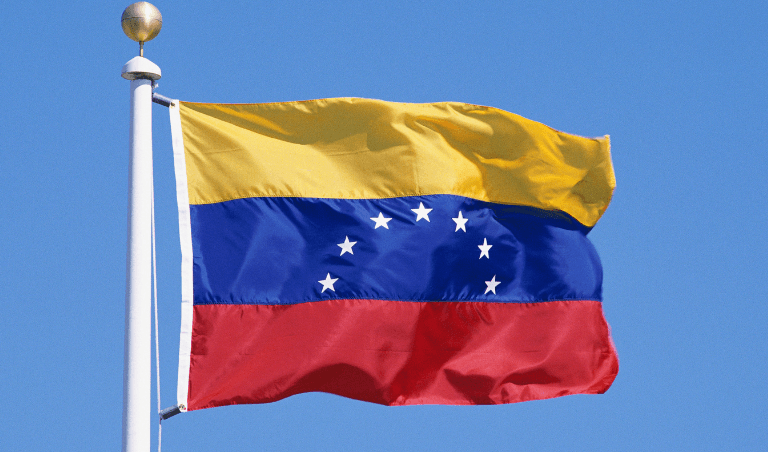 October 17, 2022 | There is now a safe pathway for Venezuelans to enter the United States who have a sponsor in the U.S. The announcement also came with discouraging news. The U.S. Department of Homeland Security (DHS) announced Oct. 12 expanded use of a public health law called Title 42 that allows agents at the U.S.-Mexico border to expel Venezuelans immediately, without due process, if entering illegally. This action precludes the right to seek asylum or to later seek humanitarian parole.
"Though we are pleased that some Venezuelans now have a safe pathway to flee the humanitarian crisis in their home country, we are disappointed to learn about the expanded ability for border patrol agents to use Title 42," said Jane Graupman, Executive Director of the International Institute of Minnesota. "This policy harms Venezuelan migrants fleeing persecution, violence, food shortages."
Migrants are fleeing because of a lack of safety, opportunity and freedom as reasons for fleeing. Political and humanitarian crises have prompted over six million people to flee Venezuela since 2014.
DHS said the program for Venezuelans is based on the success of the United for Ukraine program. The Biden Administration also announced an increase of temporary parole use for Ukrainians and Afghans, demonstrating an inconsistent use of parole across populations.
To be eligible to apply for humanitarian parole, Venezuelans must:
have a sponsor in the United States that provides them with financial sponsorship and other support;
pass rigorous biometric and biographical verifications and investigations of national security and public safety; and
complete vaccination and other public health requirements.
Venezuelans are not eligible if:
ordered removed from the United States in the previous five years;
crossed without authorization between ports of entry after the date of announcement;
irregularly entered Mexico or Panama after the date of announcement, or are a permanent resident or dual national of any country other than Venezuela, or currently hold refugee status in any country; or
vaccinations and other public health requirements are not completed.
Find more information:
Statement from the U.S. Committee for Refugees and Immigrants
Announcement by the U.S. Department of Homeland Security: English | Spanish