Volunteer Story
Loly Stoffel: Giving back to the Community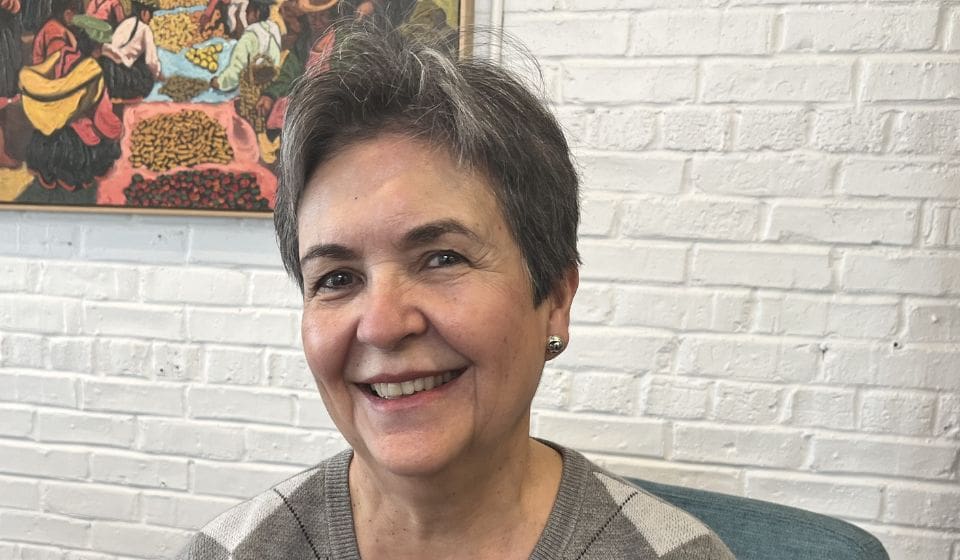 February 21, 2023 | When Loly Stoffel moved back to the Twin Cities after living in Duluth for 25 years, she searched for a volunteer opportunity in education. She hoped to apply her skills and expertise as an educator for the past 30 years.  
"I wanted to give back to the community and use the skills I have – being bilingual and being involved in education for so long – to help other people. I like helping other people," Loly says. 
Through Volunteer Match, Loly discovered the International Institute of Minnesota. Although she didn't know much about the Institute, as an immigrant from Mexico, she felt a connection to the work we do.  
Loly began volunteering during the COVID-19 lockdown for Immigration Services as a Spanish interpreter, helping clients fill out immigration paperwork.  
When the Institute opened its doors again, Loly was happy to return to in-person classes. "I wanted to volunteer, because I like the personal connection and interactions," she says.  
Now, Loly volunteers with the Institute's Dietary Aide Training. She works one-on-one with students, teaching them about American food, how to properly prepare food and customer service skills.  
She loves working in Dietary Aide because it's part of, "preparing students to face American life," and she gets to be a part of that. After graduating from the training, students apply for jobs in food service at hospitals or nursing homes or pursue other career paths at the Institute.  
When speaking about her experience at the Institute and the relationships she has built with students, clients and staff, Loly cannot help but smile.  
"I have met really nice people here. Everyone is really welcoming and accepting and open-minded," she says. "The goal here is to help refugees and immigrants settle into this country, and the Institute does it with lots of compassion, and love and care." 
---
Reported and written by Zinzile Sibanda, Marketing and Communications Coordinator at the International Institute of Minnesota. She moved to Minnesota from Zimbabwe in 2014 to pursue an undergraduate degree at Hamline University, where she majored in Political Science and Economics with a minor in Women's Studies. Her journey from student to immigrant has influenced her passion for working with immigrants and refugees and the importance of community building.