Services for Sexually Exploited Youth
In Minnesota, sexually exploited youth are not seen as criminals, but as survivors in need of services. In 2014, the Minnesota Safe Harbor Law went into effect and the state developed a Safe Harbor network of victim-centered, trauma-informed services and safe housing, as well as Regional Navigators who connect youth with services and serve as experts for their communities.
Since 2020, the International Institute of Minnesota has been a Safe Harbor social services provider offering one-on-one case management as well as educational programs for foreign-born youth (24 and under) who are survivors of sex trafficking or exploitation or are at risk of being trafficked or exploited.
While the state's Safe Harbor program is open to all youth regardless of country of origin, the International Institute of Minnesota focuses on New Americans. Immigrant youth often have unique needs related to immigration status, language barriers and cultural norms. The Institute's 100-year history working on behalf of refugees and immigrants makes it particularly well suited to meet the needs of such clients.
If you or someone you know is being sexual exploited or trafficked, please call the Day One Hotline at 1-866-223-1111 or contact your Regional Navigator to learn more about services available in your community.
How You Can Help
Give to the International Institute of Minnesota to support these critical services
Watch for in-kind donation opportunities to help supplement survivors' needs
Refer potential clients to the Day One Hotline: 1-866-223-1111
Educate your community about issues that impact exploited youth
See also: Anti-Human Trafficking Program at the Institute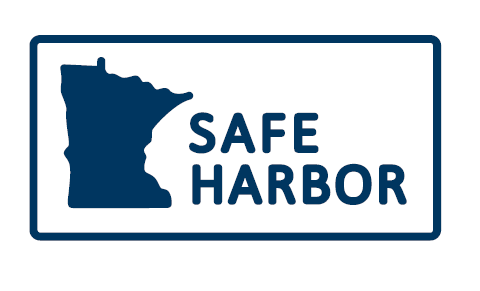 (Download Safe Harbor Brochure)