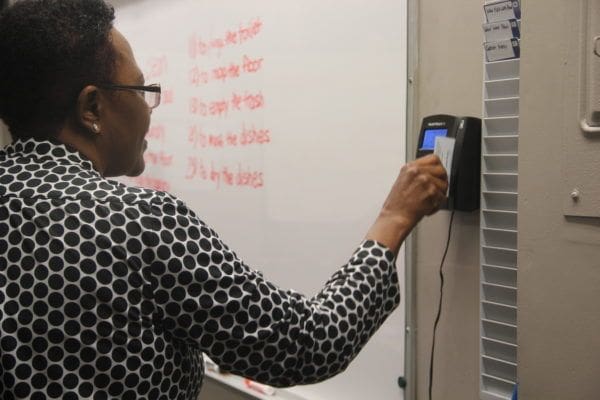 Free Employment Program for New Americans
Our Professional Leadership Training is a 12-week class that helps people with customer service or hospitality industry experience advance in their careers.
Class Content
Leadership qualities and skills
How to give effective feedback
Computing, including Microsoft Word, Excel and Google Drive
How to interview and train employees
Advanced customer service skills
Student Eligibility
Be born outside of the United States
Must have high to intermediate English ability
Must have work experience in the hospitality or customer service industry
Class Schedule
Feb. 23 – May 12, 2021
Tuesdays and Wednesdays, 10 a.m. to 1 p.m.
This class runs two times throughout the year. Classes are currently held online with tools like Google Classroom and Zoom. If you need help with computer or internet access, please let us know.
Register for Professional Leadership Training
Questions? Contact Lynn Thompson: lthompson@iimn.org, 612-460-8659