Conversation Circle Volunteer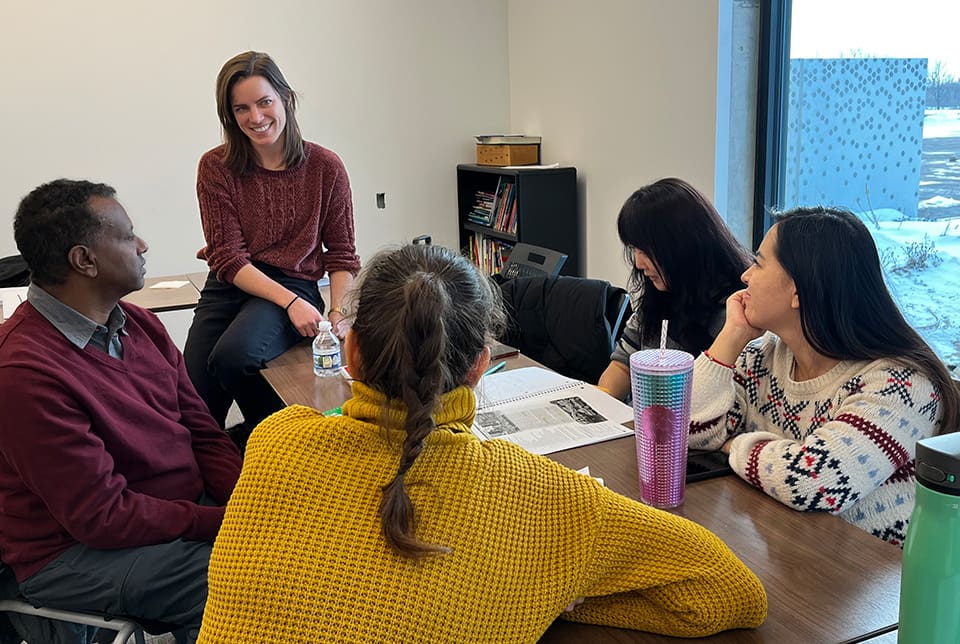 Position Description
Develop and hold weekly conversation circles for different levels of English language learners who wish to improve their listening and speaking skills. Maintain warm and safe learning environment for clients.
Estimated hours/week:
2 hours minimum
Worksite:
Onsite at the International Institute of Minnesota, 1694 Como Ave Saint Paul MN 55108
More Information
Develop weekly plan for conversation circle including topic and open-ended questions related to topic
Assure that each client gets to actively participate in Conversation Circle
18+ years old
Good communication skills
Previous engagement with English Second Language Learners
Respectful of different cultures and sensitive to world issues
Friendly
Flexible
Organized
Minimum of 2 hours a week and a 3 month minimum.
Previous experience teaching ESL or Adult Basic Education (ABE) a plus.
Contact Us
Call or email us if you have questions about volunteering.
Hayat Mohamed
Volunteer and Community Partnerships Manager
(651) 377-8663