Client Story
Ayan: "If I can do it, you can do it, too."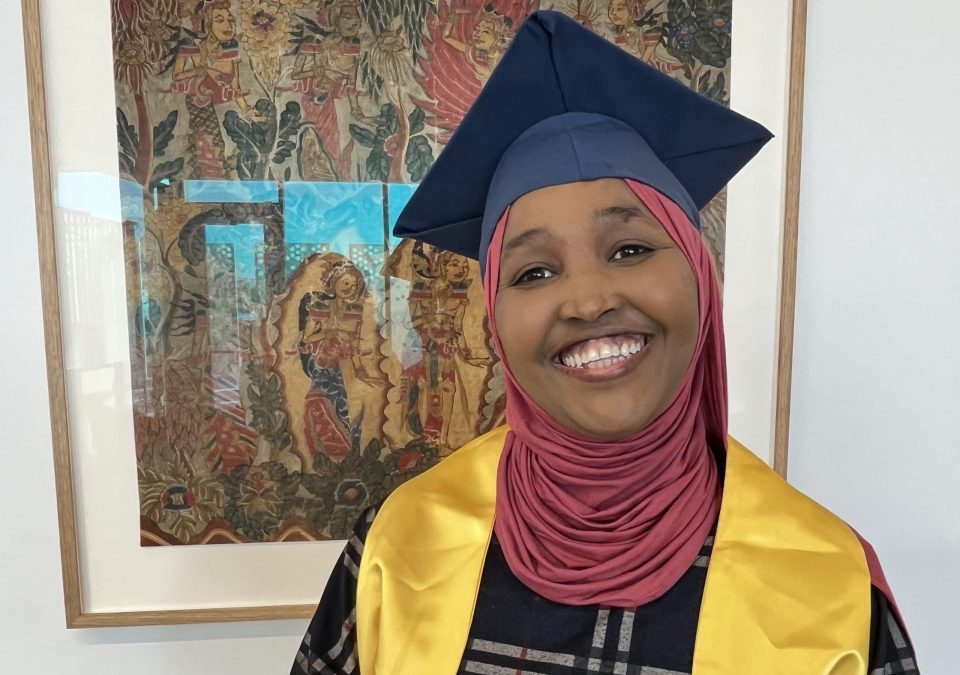 January 30, 2023 | When Ayan Aware moved to Minnesota from Kenya at the age of 14, she had no clue the journey that lay ahead. With no prior education and unable to speak, read or write in English, Ayan was thrust into ninth grade.
"When you come to America and don't know the language it's very difficult," she said. Feeling afraid, shy, lost and unable to understand what was happening in the classroom, Ayan was determined and committed to finishing high school.
She started learning English from scratch, all while keeping up with her peers in school. Within in four years, Ayan graduated high school ─ passing the reading, writing and math test. In fall of 2009, she started her first semester at Minneapolis Community and Technical College.
"The good thing is, America is full of good opportunity. I got the help to solve my problems," Ayan said.
For the next five years, Ayan studied hard. She remained focused and committed, eventually earning her certification to become a Certified Nursing Assistant (CNA).
Ayan started working as CNA at a Sunrise Senior Community, helping and caring for elderly patients. Realizing how much support and resources patients need, Ayan decided to pursue a career in nursing.
Pursing A Dream
Her dream was to advance her career and become a Registered Nurse (RN). Ayan came to the Institute after hearing about the Medical Advancement Career program, and here, she found the support to achieve that dream.
She met Brooke Anttila-Escoto, the Program Manager for the Medical Career Advancement program. "We had a connection that made my dream come true today," Ayan said about Brooke's influence on her nursing journey.
As Ayan returned to school, she continued working as a CNA and prepared for her NCLEX exam ─ all while raising four children. The Institute helped Ayan find a new CNA job at Abbott Northwestern Hospital. Volunteer NCLEX tutors helped her study and prepare for the exam. Brooke secured funding for scholarships and a childcare grant so Ayan could focus on studying. It was Brooke who motivated and encouraged Ayan on the days she was close to giving up.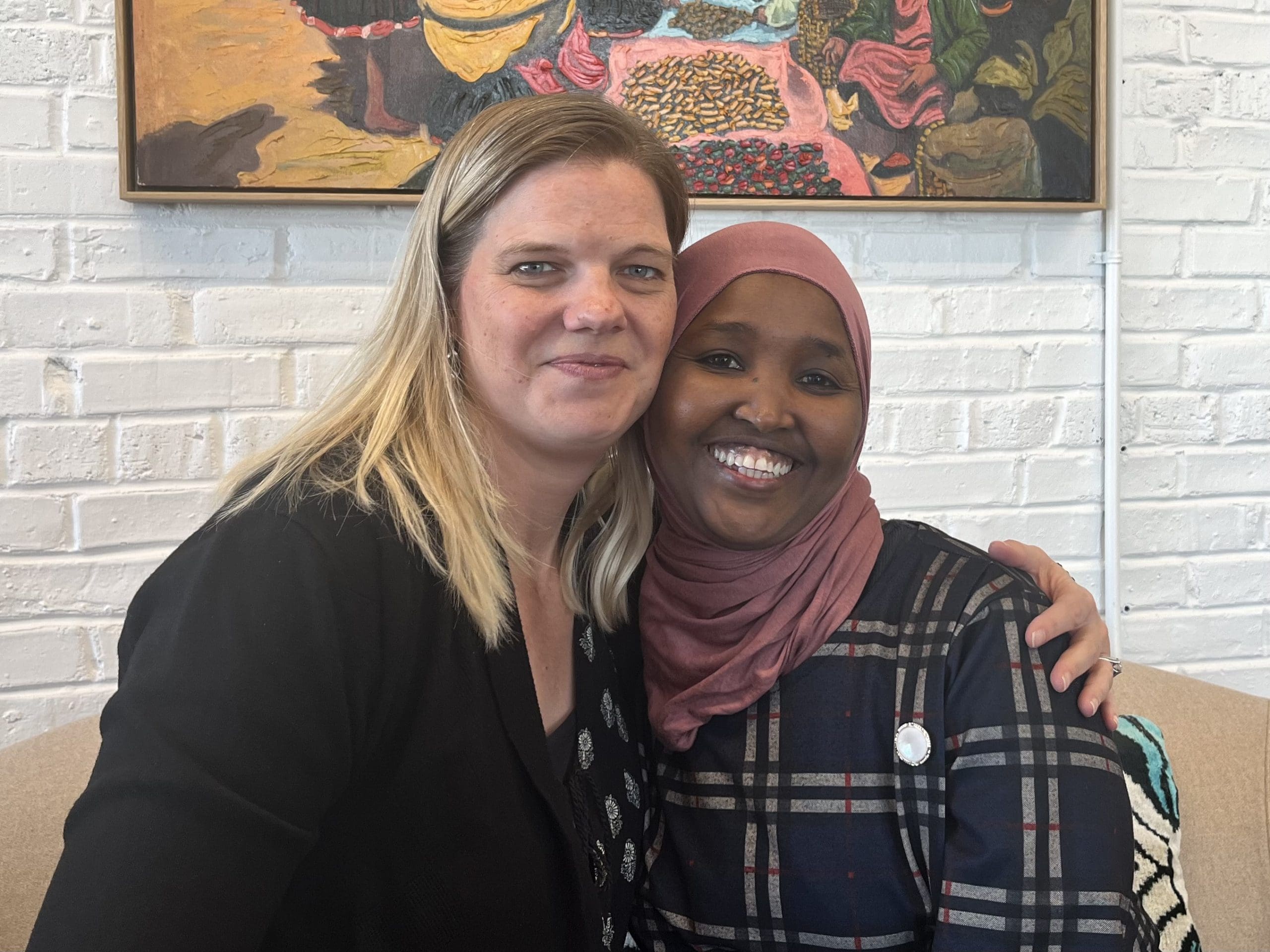 "Flying Like a Bird"
In November 2022, Ayan passed her NCLEX exam and is now a RN. She describes her feelings of accomplishment as, "flying like a bird." For Ayan, this was the goal ─ the dream she wanted to achieve. From coming to the U.S. with no schooling and no knowledge of English, to becoming a nurse, she said this journey has only made her stronger. She attributes a part of her success to her support system; her husband, who helped her all the way to the end, "Without his help, this would not be possible."
The Institute was another factor in helping Ayan achieve success, and she wants to give back in any way that she can.
"The Institute supports me a lot. I can never forget it."
Ayan has shared her story with Nursing Assistant Training students at the Institute, encouraging them not to give up, telling them, "If I can do it, you can do it. Everybody can do it."
What comes next for Ayan? She plans to keep working and gaining more experience. She wants to advocate for her patients and build connections with people in her field. She even thinks about the possibility of going back to school for training in mental health services. The Institute's Medical Career Advancement Program continues working with Ayan as she searches for a job as a RN.
Ayan aims to be a shining example for students who come after her. She overcame obstacle after obstacle to find success and follow her dreams.
"I came to the United States with the language barrier. I didn't have any education. But the U.S. is the land of opportunity. You can be anything you want to be.
---
Reported and written by Zinzile Sibanda, Marketing and Communications Coordinator at the International Institute of Minnesota. She moved to Minnesota from Zimbabwe in 2014 to pursue an undergraduate degree at Hamline University, where she majored in Political Science and Economics with a minor in Women's Studies. Her journey from student to immigrant has influenced her passion for working with immigrants and refugees and the importance of community building.