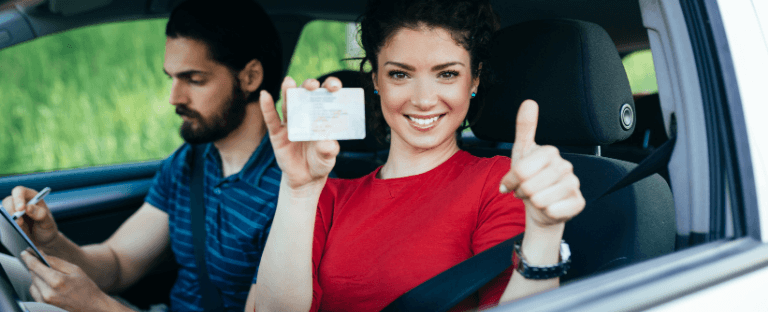 While teaching Driver's Education to English students at the International Institute of Minnesota, our instructors identified a need for accessible, at-home study materials. Thousands of students, clients and community members have driving knowledge or experience but struggle to successfully take the written driver's test. Our adapted manual helps these Minnesotans feel better prepared and more confident as they work to become licensed drivers — an important achievement for students' independence.
To develop this new resource, our staff took countless practice tests themselves and pored over existing materials to develop an inclusive adapted driver's manual for English language learners. Our adapted manual follows the same chapters as the standard manual; students can take online practice tests about specific chapters without having to navigate the more dense state guide. Minnesota's Driver and Vehicle Services does provide a driver's manual in Spanish, but New Americans across the state speak dozens of other languages.

In the Institute's Driver's Education class, the response to these materials has been overwhelmingly positive as our students have been working through the manual and worksheets. See our English webpage for updates! We hope all New Americans in Minnesota can use these materials to successfully acquire their licenses and enjoy newfound mobility!
---
Special thanks: Integrated English Literacy and Civics Education grant funds from the Minnesota Department of Education supported the development of this resource