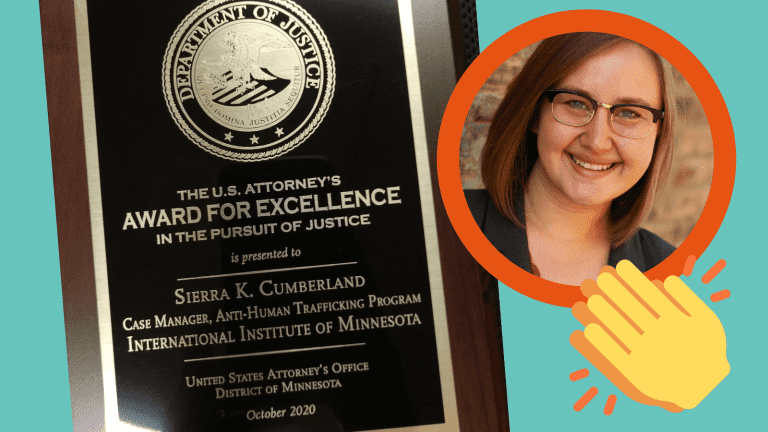 Join us in congratulating Sierra Cumberland, recipient of the U.S. Attorney's Award for Excellence in the Pursuit of Justice for her anti-human trafficking work at the International Institute of Minnesota. The case (U.S. v. Pisanu Sukhtipyaroge) brought justice to a teenager from the Dominican Republic whom the defendant trafficked, exploited and abused.
"I think this case highlights the importance of the multi-disciplinary collaboration that our Anti-Trafficking Program has fostered since it began," Sierra says. "We're proud to walk alongside victim survivors on their path to healing and independence, but our work would not be nearly so effective without a justice system that holds traffickers accountable and puts protections in place to keep victims safe."
Learn more about the Institute's Anti Human Trafficking Program.