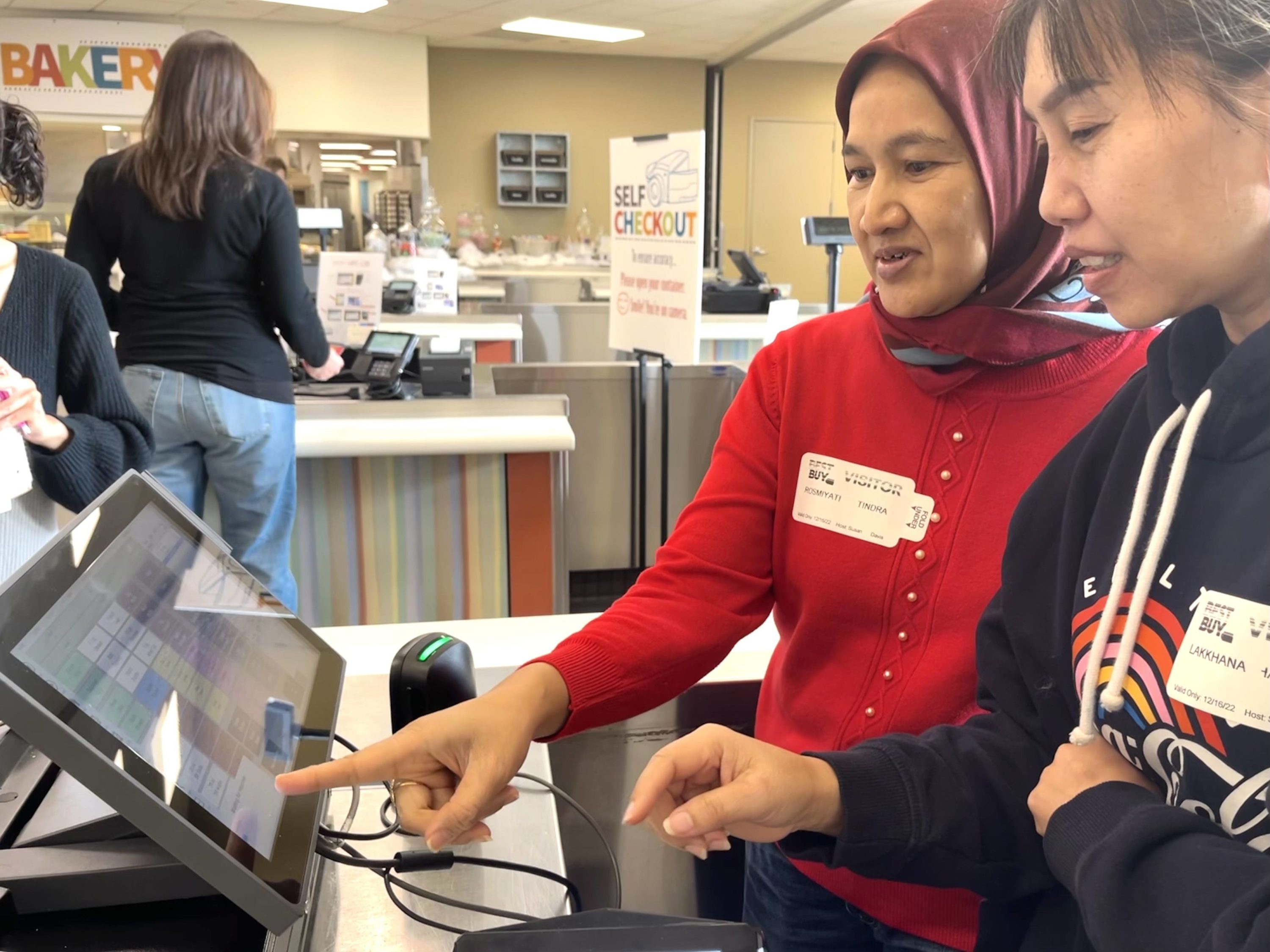 Cashiering Skills Training is a free job training for New Americans. This class teaches and prepares students to be successful in any cashiering job.
In this class students will learn:
English skills for cashiering jobs
American customer service skills
Cash handling
Computer skills
As part of the class, students will receive personal financial coaching and employment counseling.
After graduation, the Institute employment specialists provide employment assistance, job placement and ongoing employment support.
To qualify for this class, an applicant must:
Be born outside of the United States (refugee, asylee, permanent resident, naturalized U.S. citizen or survivor of trafficking)
Currently live in Minnesota
Have conversational English skills
Schedule
A bus pass or gas card for transportation help is provided for students of Cashiering Skills Training.
Next Session:  May 30 – June 23
Monday through Friday, 9:30 a.m.- 1:30 p.m.
Class will be taught in-person at the International Institute of Minnesota (1694 Como Avenue, St. Paul MN)
Sign Up
Contact: Lynn Thompson, lthompson@iimn.org, (651) 377-8626