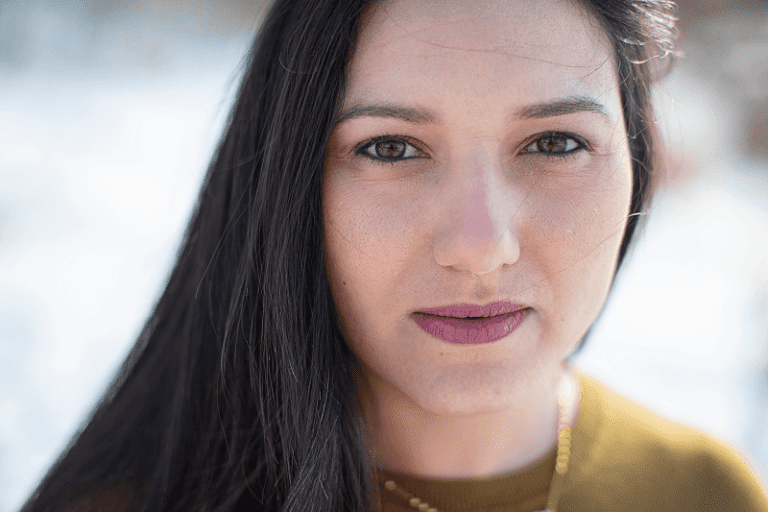 For Luisana, the feeling of safety has been the most important change she has experienced as a New Minnesotan. "Here, I can walk free and feel safe. In my country, no. It is very dangerous."
Venezuela, a nation in the midst of an economic and humanitarian crisis, has seen millions flee in recent years as its residents struggle to access essential services like food, medicine and electricity.
"When I arrived here, I needed to start again."
Two years ago when first getting settled in Minnesota, Luisana says she "needed help with everything — from reading the menu in the restaurant, to taking the bus, to using the phone — everything."
Luisana first came to the Institute for English classes, quickly picking up the language and moving on to our College Readiness Academy. Our team also helped her secure an internship at a community-based research organization which, just a month later, turned into a job offer. As if that weren't enough, Luisana returned to the Institute as a teacher and has been instructing Spanish language courses for the past year.
"I spend more time here than at my house … I found a big family."
Trained in civil engineering and urban planning in Venezuela, Luisana hopes one day to transfer her credentials or earn a degree locally. She and a friend are also launching an organization to connect other Latinx immigrants with their surroundings; "I would like immigrants to know the city — to not only live in but be part of the city," she explains, raving about the Twin Cities' museums, lakes, architecture and bike paths.
"I love Minnesota now! I feel good. I found my place."