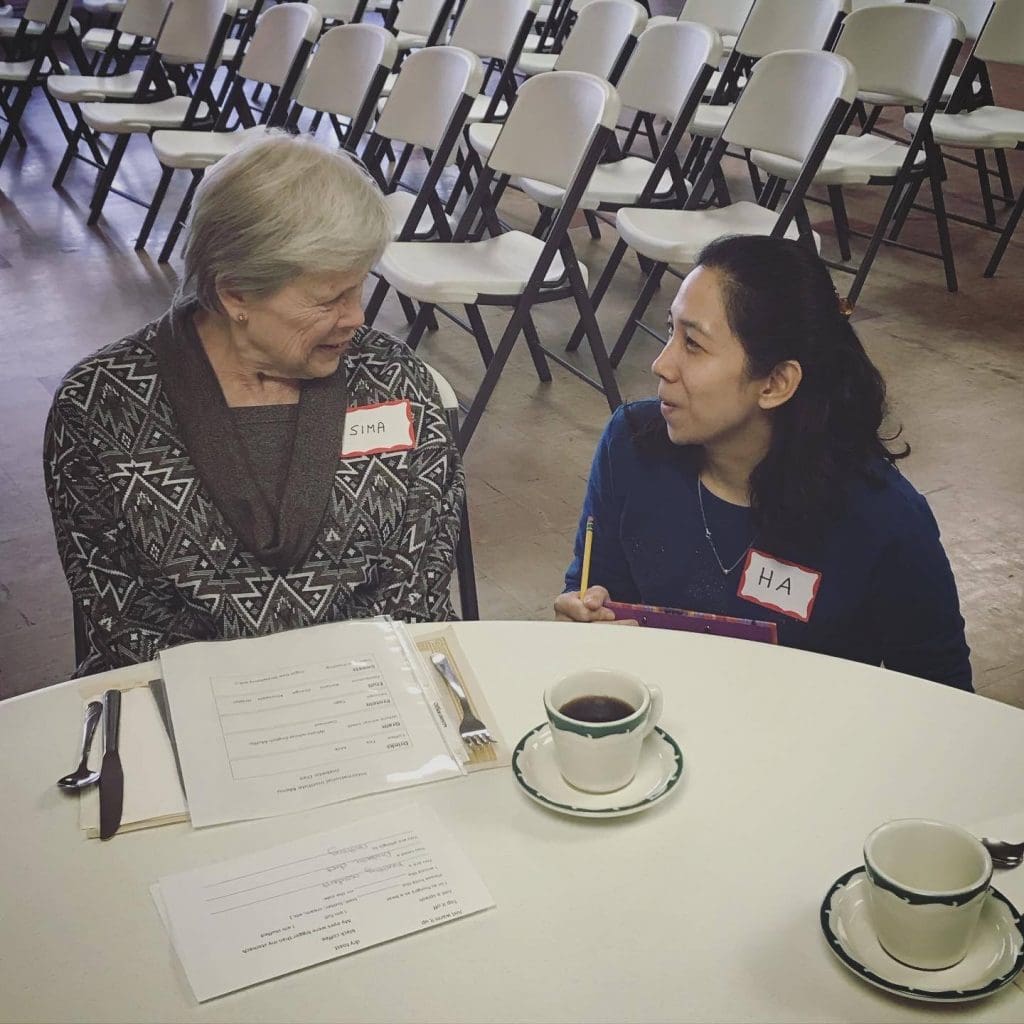 Dietary Aide Training is a free employment program for New Americans. This course prepares students to work in nursing homes or hospitals as servers.
In this class students will learn:
Food safety
Infection control
Special diets & patient orders
Dialogues with patients
American foods
Customer service best practices
Northstar Digital Literacy
After training, the Institute employment specialists provide employment assistance, placement and ongoing employment support. Wages range from $11-$12/hour.
To qualify for this program, an applicant must:
Be born outside of the United States (refugee, asylee, permanent resident, naturalized U.S. citizen or survivor of trafficking)
Be in good physical condition and want to work as a dietary aide
Have conversational English skills
Have a computer or tablet with reliable internet access (we can help if you don't have this; let us know)
Schedule
A bus pass is provided during class, and this training meets MFIP program hourly requirements.
Next Session: Feb. 22 – March 19, 2021
Monday through Friday, 10 a.m. to 1 p.m.
Class will be taught online using Zoom video conferencing
Sign Up
Contact: Lynn Thompson, lthompson@iimn.org, 612-460-8659