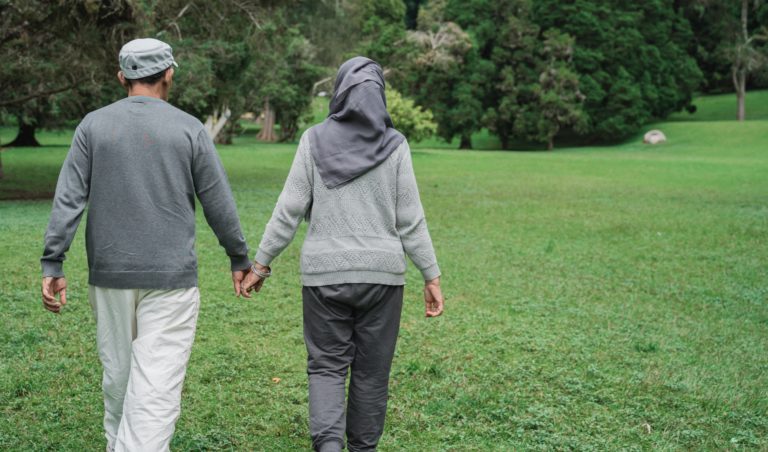 Inside a blue and white Minneapolis home shaded by a peaceful, summer canopy of trees, Zalmai Hanifi* sprinkles cardamom in his guests' green tea. As he passes the teacups, he shares about the changes in his family's life since the summer of 2021.
"At least now we are not thinking about any threats of Taliban," Zalmai said. "Now we are feeling good. Especially once my children got their school and we got our employment."
Long before the world watched the chaotic evacuation unfold in Afghanistan, the Hanifi family knew they needed a plan for escape. Anyone who worked for the former Afghan or U.S. governments lived in fear of the Taliban's retribution. As a livestock veterinarian and occasional translator for the U.S. Agency for International Development (USAID), Zalmai shared that fear.
When Kabul fell, change came swiftly. His eldest daughter, who attended Kabul University stayed home, no longer allowed by the Taliban to attend. Zalmai could no longer work.
"Life became dangerous for us. We had Taliban searching from house to house, looking for people who worked for U.S. government," he said. "We had to make our way to leave the country."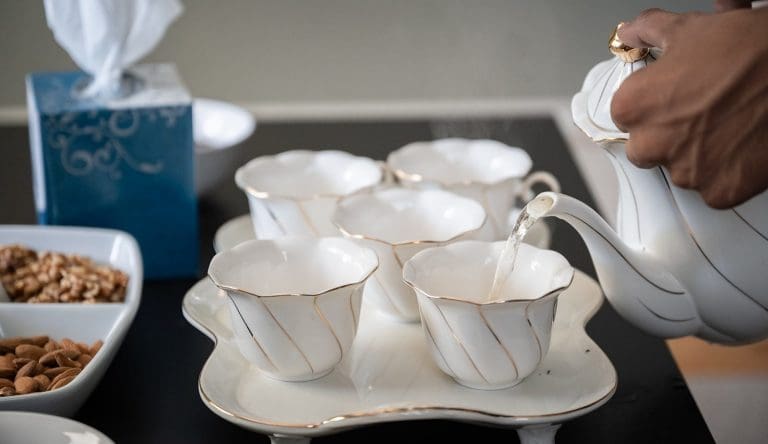 Though he applied for a Special Immigration Visa two years before, the process was still not complete. It was the astute thinking of his wife that helped prepare them for eventual safety.
"Before the Taliban took over Kabul, my wife encouraged me to have passport for all my family members," Zalmai explained. "It is difficult. Now my friends, my relatives, they are not able to get passport."
Thanks to support from his USAID colleagues – along with the Hanifi family's own research, planning and persistence – Zalmai, his wife and his five children evacuated Afghanistan in October 2021, two months after Kabul's collapse. They left not only their country, but also family, life-long friends and love interests. They left their home, a recently purchased car, their belongings and a garden of apricot and peach trees.
They knew their first stop would be the U.S. military base in Doha, Qatar, but after that? They couldn't guess. The Hanifis didn't know how long they would live in a tent, how long they would stay in Qatar, or the location of their eventual, new home. Life held so many questions. What they knew for certain was this: they were safe. They were together.
After a short stint in New Jersey, the Hanifis arrived in Minnesota on a -2 degree, January day. Here, they would start again. From the time an employee of the International Institute of Minnesota picked them up at the airport, the Institute has been a lifeline. Case managers helped them secure basic needs, find a home, apply for benefits and learn the basics of a new culture.
Another 200 Afghan refugees received similar support from the Institute. The community's generous and swift monetary donations translated to six months of paid rent for every resettled Afghan refugee. Donated goods like winter coats, cookware and bicycles all helped families like the Hanifis begin anew in Minnesota.
"That was a good support for us and we were able to get food items.
Because we were jobless and that helped us a lot for these several months.
Without that, actually, it is difficult for a family to leave their country
and start in another country. We appreciate that. It was good help."
---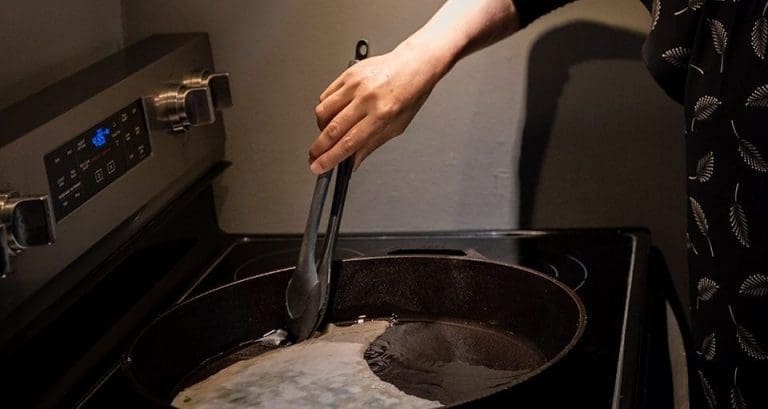 They worked with an Institute employment navigator to find jobs, with the goal of achieving self-sufficiency.
"If you have job, you feel secure and that is good," Zalmai said, who now supervises food safety and quality at the Minneapolis-St. Paul Airport.
Soon after arrival, the Hanifis learned to navigate the bus system by riding to and from the Mall of America. Now Zalmai rides the bus and light rail almost daily on his hour-long commute to work. Zalmai's wife, Zahra, walks to work at a nearby restaurant where she washes dishes and prepares salads.
The Hanifi family's two youngest children, both daughters under age 18, enrolled in school. Meanwhile, their girlfriends in Afghanistan are forbidden by the Taliban to attend school after the 6th grade.
"In Afghanistan there are not so many opportunities. Here, woman can go to school. She can be whatever she wants to be," said Zalmai's eldest son, Omar. "Now we are happy because they can find their own job, they can educate themselves. We are happy because for the woman there is opportunity. Everyone is equal here. We like it."
Though they miss their family in Afghanistan and worry about their safety, the Hanifis continue looking forward.
The daughter who was forced to stop classes at Kabul University recently finished Nursing Assistant Training at the Institute. Omar and his brother express interest in the College Readiness Academy.
Zalmai hopes to return to veterinary work once he obtains the necessary American certifications. All of them dream of opening an Afghan restaurant, where Zahra – a magnificent cook – will serve bolani, a stuffed flatbread, and dumplings called mantu, among other Afghan favorites.
"People are dreaming to live in the U.S.," Zalmai said.
"Now I am very happy that we are here and meeting nice people."
*Names were changed at the family's request to protect relatives who remain in Afghanistan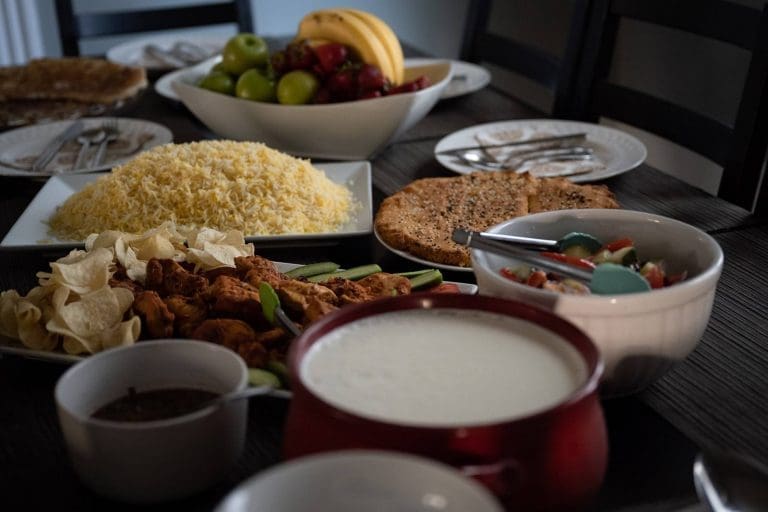 Reported and written by Alisa Blackwood, Communications Manager at the International Institute of Minnesota. Alisa's work at the Institute comes after years of writing for publications and organizations such as The Associated Press, O, The Oprah Magazine, TravelandLeisure.com, Health and more. The throughline of her work is sharing human stories that connect us all.