Announcement
Updates on Arriving Families – Afghanistan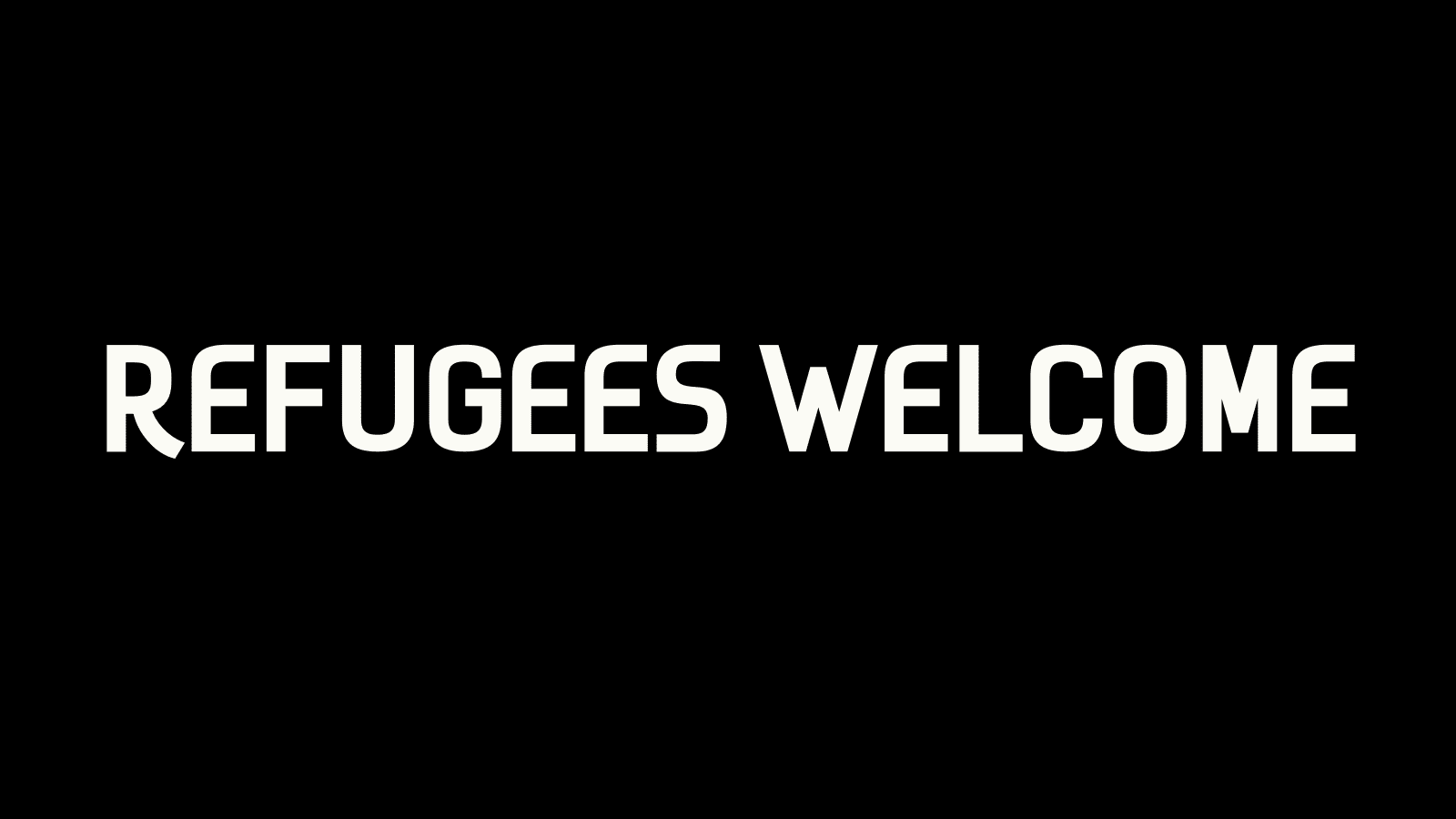 September 22, 2021 | Thank you, we are overwhelmed with gratitude for your contributions and offers to volunteer and collect household supplies for newly arriving families.
The Institute eagerly awaits the opportunity to resettle more refugees who have evacuated Afghanistan. Your offers to help play an important role in our planning as we prepare to welcome more families beginning mid-October.
Every day we receive new information from our national agency, USCRI, about Afghan refugees and the ways this resettlement process will be unique from others.
One of the most important distinctions is that most Afghans who come to Minnesota through the Institute's resettlement program will have a parole visa, even though many may also be eligible for a Special Immigrant Visa (SIV). The U.S. Embassy in Kabul was unable to process thousands of SIV visa applications prior to Afghan evacuations. The average time to process an SIV visa application was thirteen months, but it is likely that timeline will only grow.
Although Afghans with SIV visas can participate in the federal resettlement program, it is unclear which programs and benefits will be available to parolees. The Institute and our resettlement partners are currently seeking a formal written statement from the State to define which public benefits and programs are available to Afghan parolees in Minnesota.
Given the unique nature of Afghan resettlement, refugee resettlement agencies across the United States have asked the public for financial contributions to provide Afghan families with the resources they need to start over. These contributions are used to supplement available federal, state and county benefits like food assistance, access to healthcare and other forms of public assistance that can temporarily stabilize families when they first arrive. Thank you for your generosity in giving to the Institute's Afghan Refugee Family Fund to reflect the need to help all Afghan refugees, regardless of their visa type.
As your contributions, offers to volunteer and interest in organizing donation drives grow, so does the Institute's ability to assure more Afghan refugees who will arrive in the coming weeks and months.
REFUGEES WELCOME
Two additional factors influence the Institute's capacity to resettle refugees from Afghanistan. One is the agency's overall capacity to welcome every refugee, regardless of their country of origin, referred to the Institute for resettlement. In 2020-2021 the United States welcomed the lowest number of refugees in the history of the resettlement program. We must rebuild and hire culturally appropriate staff to serve Afghan refugees before they begin to arrive in large numbers. The Muslim ban in effect from 2017 – 2021 also greatly impacted the length of time some families have waited to be reunited. These two factors have further lengthened the amount of time refugee families wait.
Public and political support, donations, foundation grants and financial contributions from individuals that expand refugee resettlement capacity for all refugees will also directly benefit those arriving from Afghanistan.
FREQUENTLY ASKED QUESTIONS
How can I help support arriving Afghan refugees?
A financial donation to the Institute's Afghan Refugee Family Fund is the most meaningful way to support the International Institute of Minnesota's resettlement efforts. Your contribution will support the costs of resettling families of Afghan evacuees. 50% of your gift will be used to cover the direct costs of resettlement (rent payments, deposit, and other needed supplies) and 50% of your donation will be used to provide services (immigration legal support, finding housing, registering for school, securing health insurance, employment help, and other resources for newly arrived families).
Can I donate items for Afghan refugees?
Please make a financial donation to the Afghan Refugee Family Fund instead of donating items. The Institute has very limited resources to accept, sort, store, and transport donated goods and we cannot accept donated goods from individuals at this time.
We are accepting offers from groups interested in organizing donation drives and delivering donations on an as-needed basis. We will need as many as 30-50 groups to participate over the next year. If you would like to organize a donation drive to collect new or gently used housing supplies, linens, toiletries and other items needed by families when they arrive, and if you are willing to store and transport your donations, please visit the "Donate Goods" page of our website to view the checklist and learn more. Please note, we also need the same help for refugees arriving from other countries, many of whom have been waiting in refugee camps for as long as two decades.
How can I volunteer with the International Institute of Minnesota?
The Institute does accept volunteers for refugee housing set up, refugee mentorship and bus buddies. These are programs which provide direct support to refugees when they first arrive.
The Institute has a number of additional volunteer opportunities across the organization's programs. Please visit iimn.org/volunteer/ to view current opportunities.
Each year we have placement opportunities for 150-200 volunteers out of 500+ applicants. We hope to grow opportunities to volunteer this year. Volunteers who have daytime availability, speak languages spoken by Institute clients and have other specialized skills needed are more likely to be placed. If we are unable to place volunteers, we will keep your application on hand and reach out if an opportunity becomes available, or if there is an open position that your availability and/or experience might be a fit for.
If you have limited availability, but are still looking for ways to help, please consider self-organizing a donation drive with your friends, family, neighbors, or colleagues (see question about donated items above).
Are you looking for host families for Afghan refugees?
Currently, the Institute is not seeking temporary housing opportunities in private homes. That could change in the future. If you would like to be alerted to any potential hosting opportunities, please send an email to info@iimn.org with subject line "Temporary Housing Host" and include the maximum number of people you could support. Due to the lack of affordable 3+ bedroom units for large families we may seek out help for temporary housing of large families.
Our highest priority is to find families permanent housing as soon as possible as their address impacts the schools where their children enroll, employment opportunities available within a reasonable public transit commute, where families establish their healthcare clinic, the address they use to pay their bills and receive critical immigration documents. Delaying permanent housing delays the resettlement process and extends the amount of time it takes families to become self-sufficient.
How many people do you expect to resettle from Afghanistan?
The International Institute of Minnesota's goal is to welcome at least 300 people from Afghanistan over the next year. Most will arrive in the next six months, beginning in mid-October. With assurances that federal and state help will be available to Afghan refugees and the five agencies who resettle refugees in Minnesota, we could increase the number of people we resettle. Each of the resettlement agencies in Minnesota (the International Institute of Minnesota, Minnesota Council of Churches, Arrive Ministries, Lutheran Social Services and Catholic Charities of Southern Minnesota) will make independent determinations as to how many refugees they are able to help.
The Institute is also planning to resettle at least an additional 250 refugees from other countries of origin during the same time period. Together, these two groups will be equivalent to the number of refugees the Institute resettled in 2016.
In addition to newly arrived refugees, the Institute's refugee services programs also help asylees, foreign born survivors of human trafficking and unaccompanied children by providing help with their basic needs, stabilization and self-sufficiency. We will continue to offer these programs and services for people with other humanitarian need as well.
What humanitarian visa will Afghan arrivals receive?
Many people arriving in the United States from Afghanistan have met specific criteria to be granted Special Immigrant Visas, or "SIV status." People with SIV status worked on or behalf of the United States government in Afghanistan in a specific set of professions or have immediate family members in the United States with refugee or asylee status. SIV holders have generally the same access to public benefits, ability to apply for permanent residency at one year and a pathway to U.S. Citizenship as refugees do.
Other Afghan people who have been evacuated to the United States may have "humanitarian parole status." Humanitarian parole allows individuals access to the United States in urgent humanitarian situations. In some cases, parolees are eligible for SIV status but have not yet completed the process. Parolees have more limited access to benefits and services than SIVs and refugees. *The WELCOMED Act is legislation in Congress that would bring Afghan parolee benefits in line with those of other refugees.
*October update: The September 30 federal Continuing Resolution authorized refugee resettlement benefits for Afghan humanitarian parolees.
Can the International Institute of Minnesota help me or someone I know evacuate Afghanistan?
The International Institute of Minnesota's role in refugee resettlement is to accept refugee referrals from our national office: The United States Committee on Refugees and Immigrants that works directly with the U.S. Department of State. If you are seeking assistance, here are two website that may be of help to you.
We also encourage you to reach out to your U.S. House Congressperson and U.S. Senate offices.
Can someone speak to my group about Afghan refugees?
The International Institute of Minnesota offers a "Refugee 101" presentation that provides more information about how what it means to be a refugee eligible for resettlement and the process in which refugees families go through to resettle in Minnesota. Our expert staff are available to offer the presentation when time allows but we receive far more requests than we are able to deliver. We cannot provide cultural awareness training, nor will we ask newly arrived refugees to present their experiences.
HOW TO HELP
Please visit iimn.org/Afghanistan for the latest opportunities to help.